Another one of my vegan expeditions when I was in California. Madeleines Bistro was vegan delight, offering an extensive brunch menu. I'm trying to stay off the fake meats these days so I go the scrambled tofu but my companions got fake meat o rama.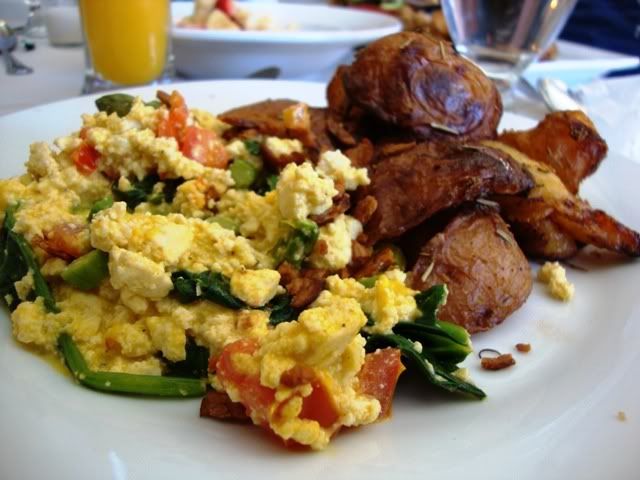 Mine was "The Skillet" scrambled tofu, homefries and facon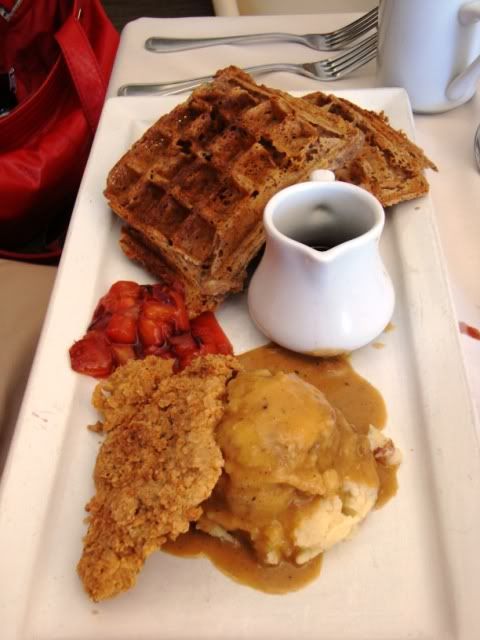 Lisa got the Waffles and "Chicken" - I had never heard of waffles and chicken before as a breakfast option! so apparently a veganised one was revolutionary. Looked yummy.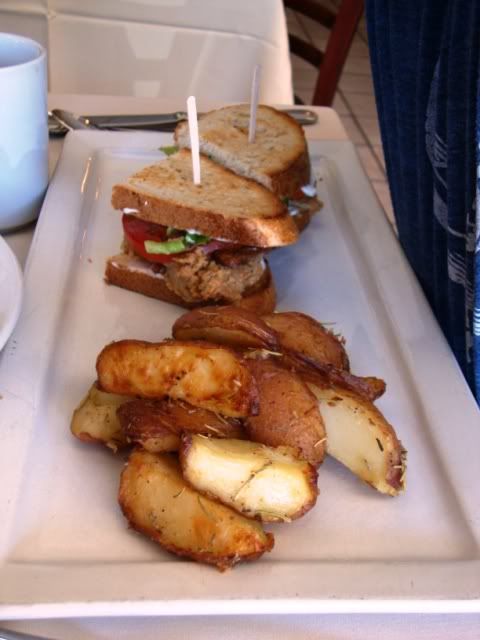 Arne got the Madeleine Club - chicken fried seitan, tempeh bacon and homefries.
I was pretty underwhelmed with my tofu scramble, I think its because I make one thats very different and its what I'm used to. Definitely I am going to have a health food week next time so I can go and have the chicken and waffles! Something to check out if you ever make it to the valley in L.A.
Madeleine Bistro link
here
Brunch menu
here
Extensive list of
menus
looks insane!