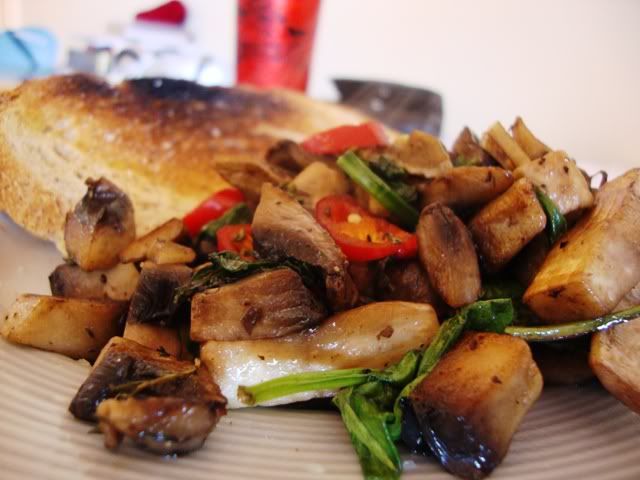 Drunk. I caught the last 55 tram home to Union Square silently chanting for hot chips. Boo! No! Chastising myself I thought, I'm an industrious young lass, surely I can knock something greasy up, myself when I get home. Yes, bring on mushrooms on toast.
ingredients
olive oil
2x large mushys
2x cloves of garlijavascript:void(0)c thinly sliced
handful of sundried tomatoes or cherry tomatoes
tsp of dried thyme or fresh
fresh or dried chilli to taste
salt/pepper
handful of greens like spinach or rocket(arugula)
method
1. Fry up! I served on sourdough with a drizzle of olive oil and salt. I inhaled it so quickly I almost choked to death. Total. Win.