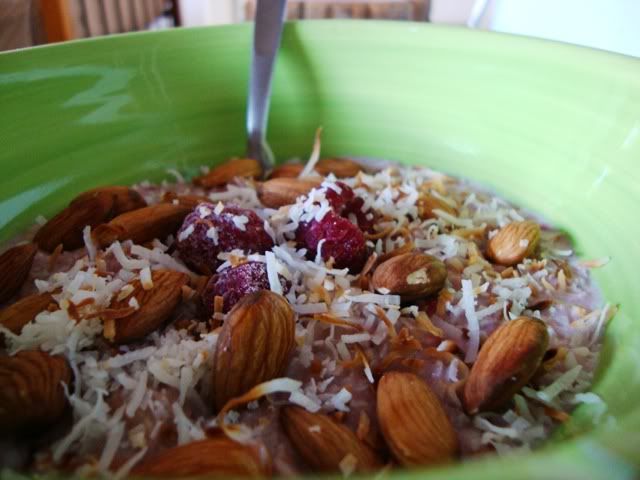 I cycle to work, 12kms each way, so eating a low GI breakfast is important. Porridge makes me feel full until lunchtime. I try and eat fruit at breakfast as well, as usually I dont eat much fruit during the day (I'm a pussy like that).
ingredients
handful of raspberries, fresh or frozen
3/4 cup of porridge oats
1/2 cup of coconut milk or cream
1/2 cup of rice milk or soy
handful of shredded coconut
handful of almonds
method
1. Toast almonds and coconut under a grill whilst making the porridge.
2. Cook the oats in the coconut and rice milk until they are tender. Add raspberries and cook until they are heated. Serve with some brown sugar (especially if the raspberries are quite tart), the toasted coconut and almonds.