As you may be aware I've been off in the states for the past 2.5 weeks. First cab off the rank was dinner at my FAVOURITE vegan restaurant EVER, Real Food Daily. I first went here 4 years ago and was blown away at Ann Gentrys macrobiotic/vegan fusion meals. This was the first time I had encountered cashew cheese and I've been going back ever since. The first meal I had there we did not record (I forgot my camera) but thankfully we had group dinner as my farewell there so there is a wider range of meals to show you. I have the cookbook as well, so I can recreate my favourites and not feel too left out when I'm not there. I highly recommend the cookbook, its the vegan cookbook I use the most.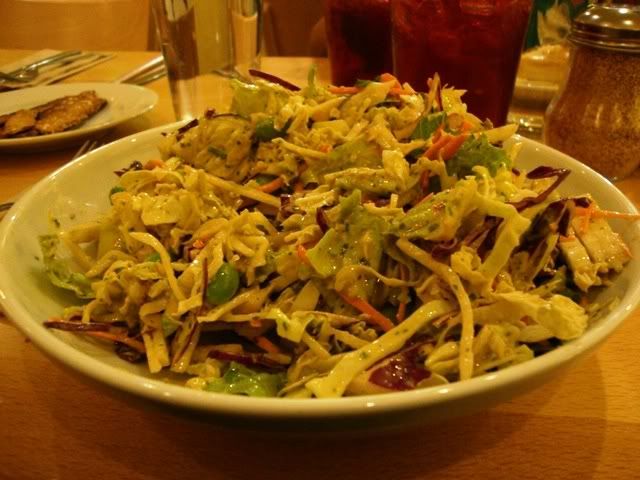 My choice, the Ying Yang salad, 'cabbage, romaine hearts, edamame, carrots, cucumbers, sesame seeds, peanuts, coriander, peanut dressing' - a lovely light, refreshing salad full of lots of different vegies.
the real food Ceasar 'romaine hearts, capers, wheat free blue corn crutons, ceasar dressing' - I found this a little boring, however my carnivore friend ordered it just to have something to eat. I would have added extra tempeh bacon and other bits to pad it out a bit.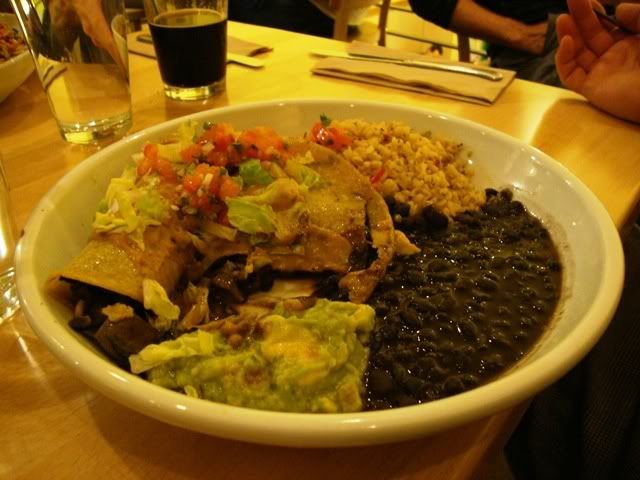 Burrito special 'red chilli beans, cashew cheese, brown rice, mushroom filled burrito, guacamole' - this was absolutely delicious, the mushrooms inside the burrito were slow cooked in some way, they were almost gravy by the time they made it in that burrito.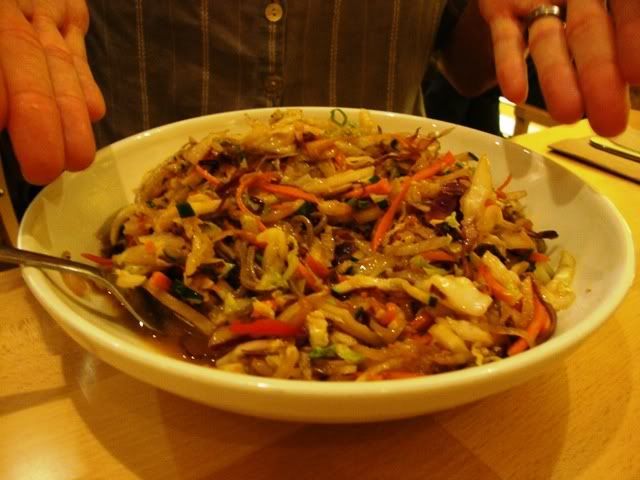 Stir it up 'julienne seasonal vegies in garlic ginger sauce over soba or brown rice' - I didnt try this but Lee said it was very nice.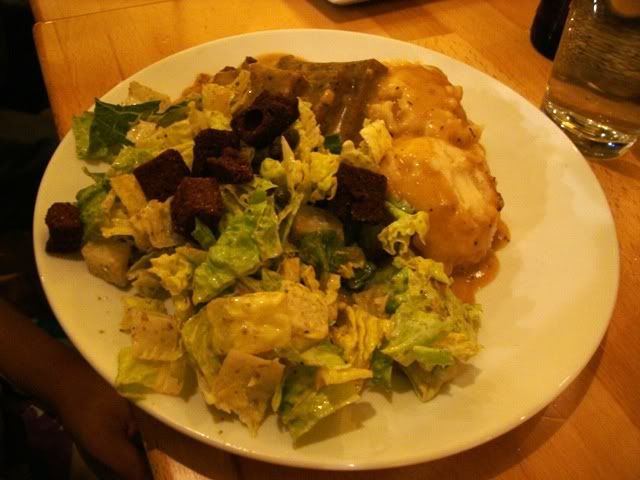 The Real Food Daily 'TV Dinner' - tempeh vegetable loaf, mashed potatoes, golden gravy, ceasar salad' - I dont like tempeh, there I said it. I did like everything else on this plate however, yummy comfort food!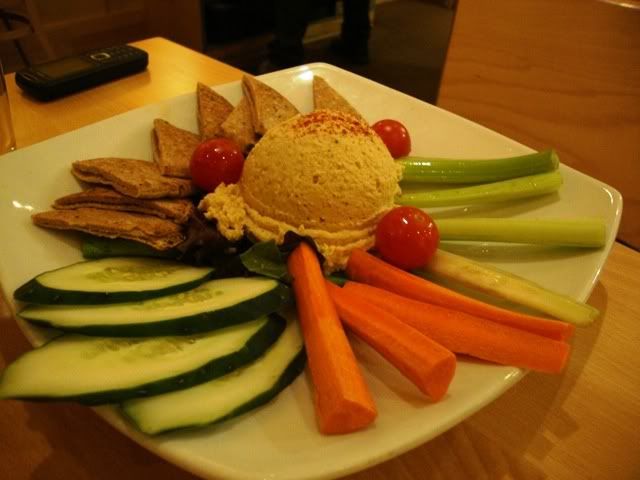 The Hummus Plate - self explanatory. This hummus was delicious, no seriously.
I highly recommend you bee line it to RFD if you're ever in LA. Some of their food can be quite rich (especially if you get the RFD tempeh burger with the works fresh off the plane with a sensitive stomach!) but get a few different things and share around.
The Real Food Daily menu available
here
The Real Food Daily website
here