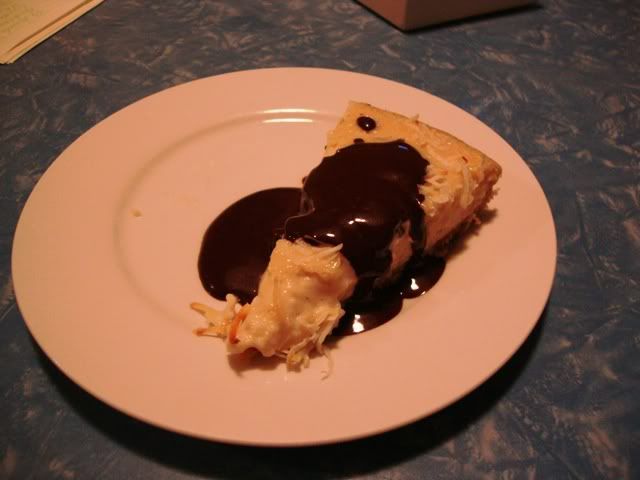 and just so we're clear on what kind of tofu you need (its not in the fridge! its in the asian food aisle at the supermarket, you use this for desserts/dressings etc)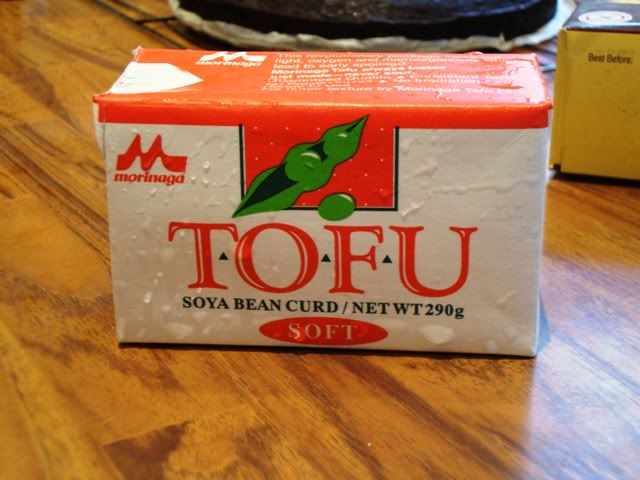 Adapted from Real Food Daily by Anne Gentry
ingredients
2 boxes of japanese tofu (soft) and rinsed
1 cup of sweetner
3/4 of coconut milk
1/3 cup of canola oil
1 tsp vanilla
1/4 tsp almond extract (I found this too strong so maybe half?)
1/4 tsp sea salt
3/4 shredded coconut
method
1x pie crust (I use a 9 inch pan and I had a wee bit too much filling so use a big crust so you can build up the sides)
Lets talk about the pie crust, I made a wholemeal crust, but I didn't like it. I am yet to find a vegan, sweet pie crust that I really like. Bueller? So I'll leave the whole issue of a pie crust up to you.
1. Preheat oven to 180 degrees.
2. Blend all the ingredients together with 1/2 cup of the shredded coconut. Spread into your pie case.
3. Bake for 25 minutes then sprinkle the remaining coconut on the top and continue cooking for another 15 mins or longer, until the coconut is toasted. Let sit for at least 20-30 minutes before cutting up and serving (longer is better but as if you can wait for that!). Serve with a big drizzle of ganache!
chocolate ganache
1 block of 70% dark chocolate
Some milk substitute

method
1. Melt the chocolate over a double boiler (or heat it in the microwave) add a bit of milk every now and then until you get a good drizzle consistency. Voi la!
Ps yeah yeah the photos are shit. I'll get it sorted out.