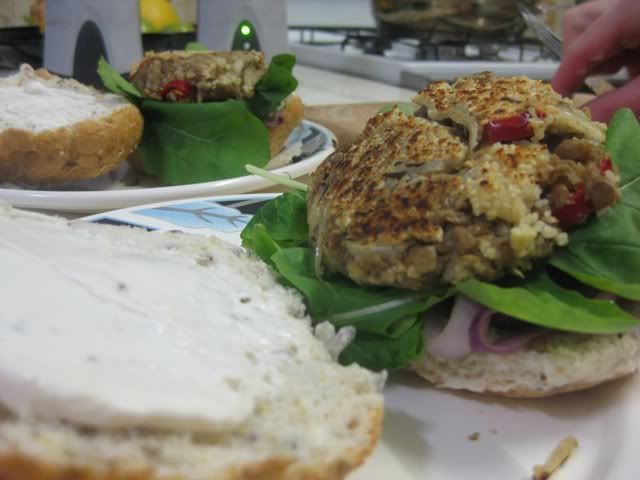 A quick and easy meal.
ingredients
1x can of lentils - rised throughly
1/4 onion, small dice
Salt and pepper
1 glug of olive oil
fresh chilli sliced (I put chilli in everything dont mind me)
burger buns
salad greens/burger sauces of choice
1/4 cup of cooked cous cous
1x onion thinly sliced and cooked
1 can makes about 3 patties.
method
1. Mash the lentils till about half mashed. Add the salt/olive oil/pepper/diced onions/chilli/whatever seasoning you want and form lentils into patties.
2. Roll patties in cooked couscous until 'breaded'. Dry fry in a non stick fry pan.
3. Dress the burger. I used the left over
basil pesto
from the other day, veganaisse from
Radical Grocery
(yummiest once I've found) and a bit of tomato sauce, cause I'm a bogan like that.