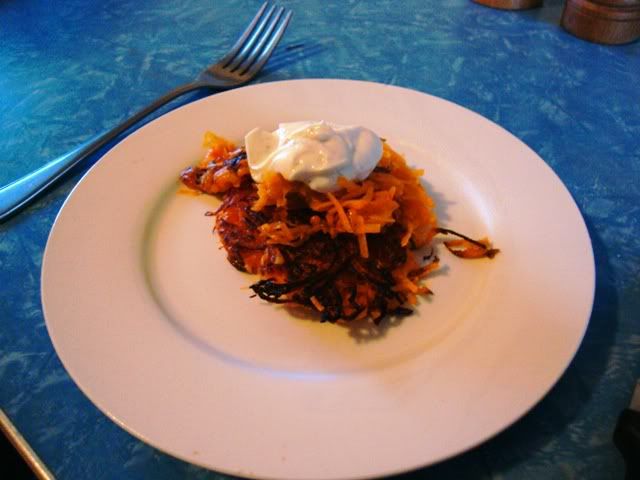 Again apologies for the crap pic, I really need to sort out lighting in my flat. Ok this recipe is really super easy.
ingredients
1x large sweet potato
1x tbsp olive oil
1 x tbsp flour
salt and pepper
0live oil for shallow frying
If you don't have a food processor get one. I got mine for $50 on ebay and its changed my entire existence in the kitchen. I shredded the sweet potato finely, added the flour/oil/salt and pepper and mix well. The mixture should be wet enough to mould into patties and press down firmly into a heavy bottom pan with a thin layer of hot olive oil (make sure the oil is HOT!). Don't flip until very very brown! They are hard to keep together, but add a bit more flour if you think you need it to the mixture. Drain on paper towel.
Sprinkle sea salt and pepper on them and serve with a dollop of
dill tofu sour cream.