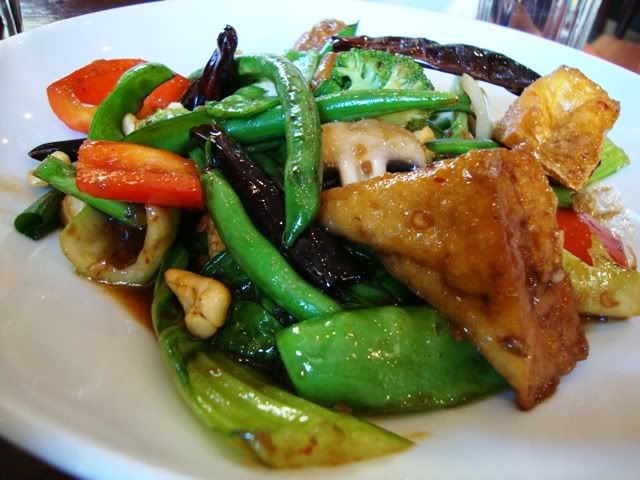 Ahh Sydney (or Shitney as all expats call it). Theres honestly not much I miss about you, ridic Thai Food and epic beaches is all. Oh also, eating lunch having insane views like this*: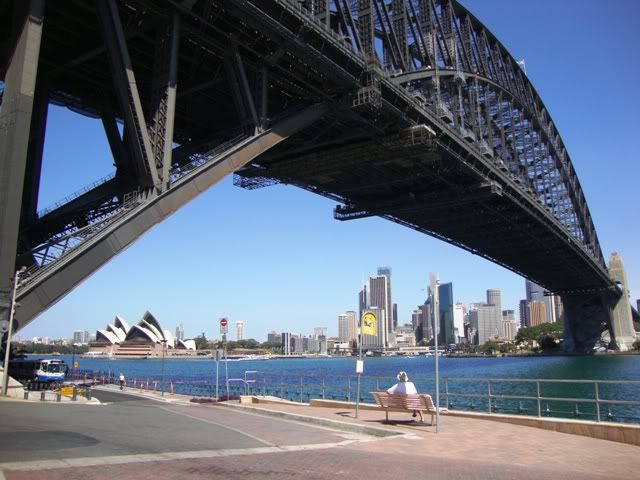 So anyway, its hard to find a bad thai meal in Sydney, but this meal was off the scale for my poor little asian-food-deprived-Melburnian-intellectual-tastebuds. No really. As with anything Asian do specify that you are strict vegetarian and ask for no oyster sauce. If you're ever in the neighbourhood go there, however I feel like I can say that about most Asian places in Sydney, its much of a muchness.
* we actually tried to have lunch at the pools but they were booked out. The Bangkok sidewalk is on the other side of the Bridge and you cant really see it from the restaurant but it has a nice and breezy sidewalk setting and open shuttered walls. And if you leave it late enough you can watch all the St Aloysius boys pile out of school. Sexy times.

deets: Bangkok Sidewalk, Shop 2, 31 Fitzroy St, Kirribilli #02 99291212
$$: Both of our stirfries were $15 and feed us to bursting, Dad bought a bottle of wine from the bottlo across the street. No corkage. Good value.