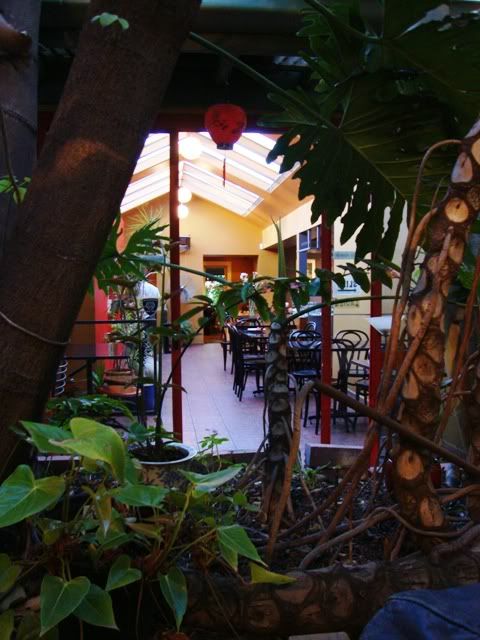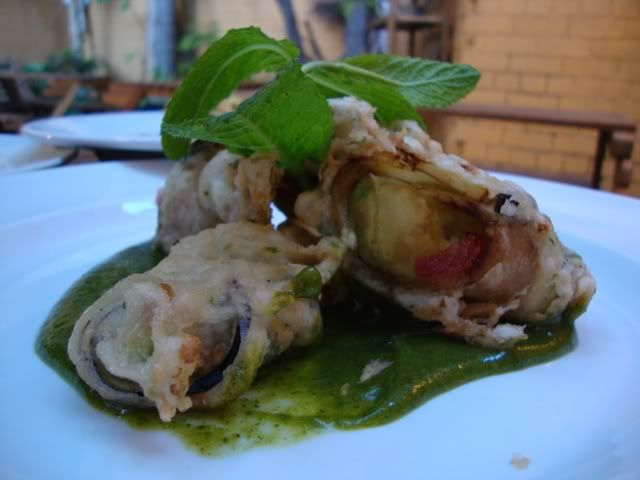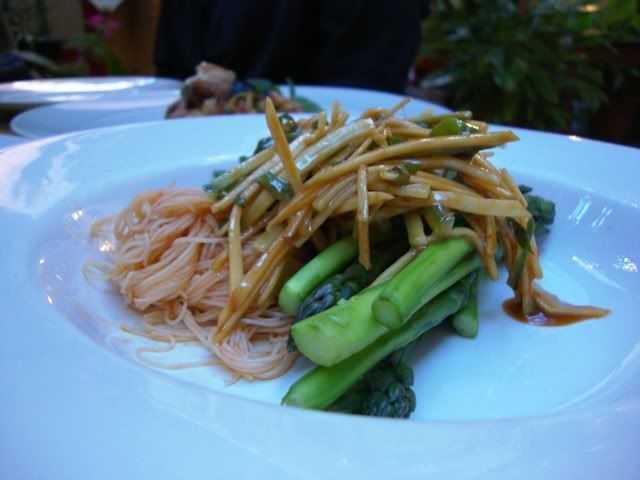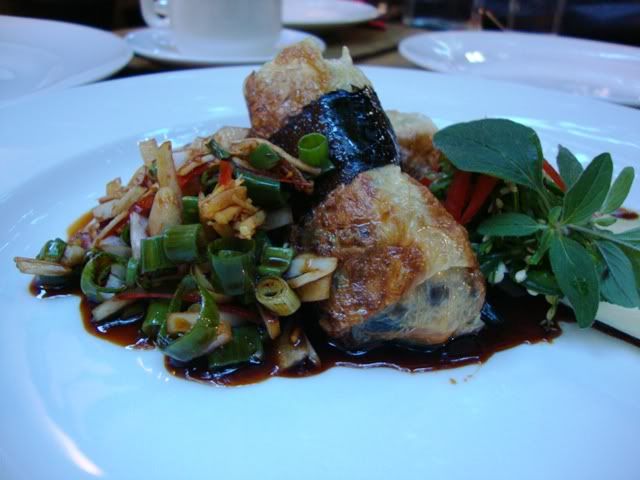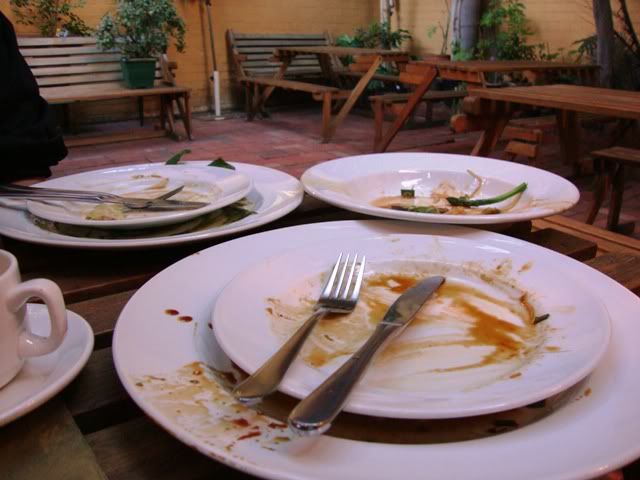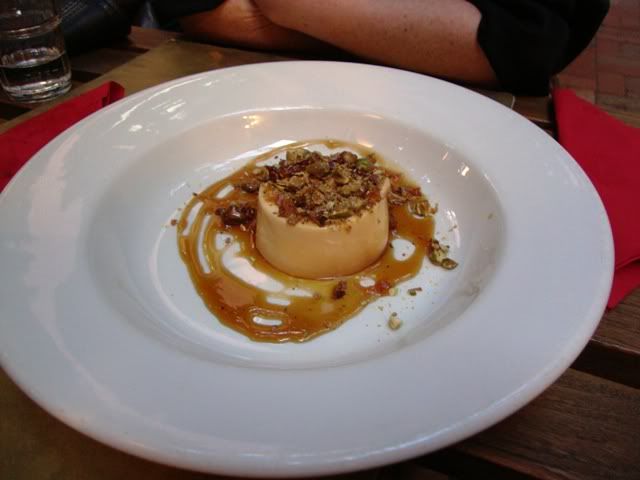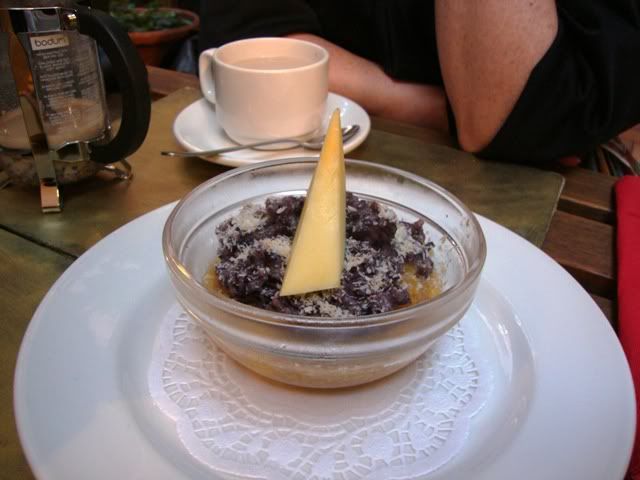 Eating pants, stat! Ive been living in Melbourne for almost 6 years now (I spent 18 months overseas during that time) and have always heard the reports about Shakaharis, "its really good but its too expensive for what it is". Why the hell did I listen to other people?!?! This is some of the most delicious vegan food I've ever had. Hands down. The service is impeccable, the space is beautiful without being too formal (just what I like) and the price is only fair for the level of effort, quality of produce and uniqueness of their dishes.
I did a fair bit of scratching around the interweb, reading other bloggers reviews and they were all unanimous that the avocado rolls were THE thing to try. Everyone else seemed to be impressed with everything they ate, however I decided to stick with asian cuisine there and not do any of the italian inspired dishes. Win. Win. Oh and did I mention this entire meal was gluten free?
Photo 2: Avocado Tempura Rolls with coriander sauce. This is one of Shakaharis signature dishes and its just divine. The tempura rolls are filled with avo, capsicum, eggplant and some sort of cream cheesey substance, lightly fried in tempura batter and served on top of this sweet, zesty (will be the word for the evening) coriander sauce. Dude!
Photo 3: Asparagus and rice noodle salad. Perfectly cooked asparagus spears with rice noodles and I cant remember what the other salad was but it was delicious! Served with a tongue tingling wasabi dressing.
Photo 4: Tofu and Lentil parcels with minced shallots, ginger salad and reduced ponzu sauce. The end. Amazing.
Photo 5: says it all.
Photo 6: Tofu Creme Caramel with roasted pistachios. So amazing SO SO SO amazing.
Photo 7: Black stick rice with mango. I loved this, it was not so sweet and more like a crumble or even breakfast. Clare didn't like it so much. Its more of a 'healthy' dessert.

Deets: best to book to avoid disappointment 201-203 Faraday St, Carlton ph: 9347 3848
$$: the 3 entrees were $13.50 each the 2 desserts were $12.50 each, champagne $8, green tea $3, soy chai $3.50