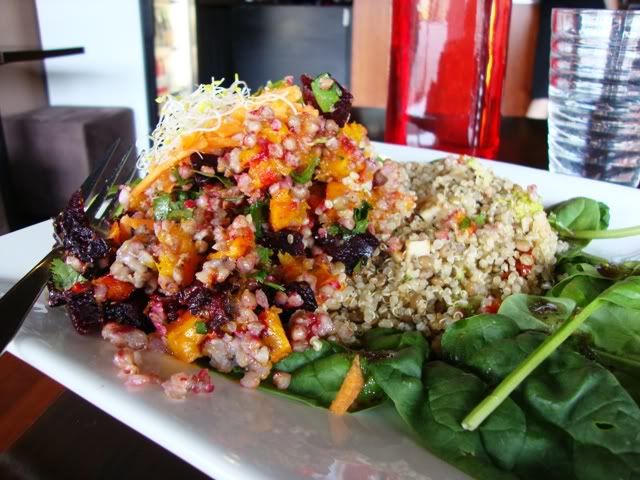 I go to Bowl of Soul a LOT but always get the steak out sandwich in a salad so I havent had anything new to update with lately. I got the large salad with 2 different types, the buckwheat salad with pumpkin, beetroot and corriander and the quinoa salad with sundried tomatoes, smoked tofu, broccoli and lentils. This serving was freaking HUGE so next time I will get the small size. The salads were delicious, and the large, wholegrains meant I filled up a lot quicker than usual. It was a great change to my usual fake meat-a-thon. Love Alina and Shane, love Bowl of Soul. And great news! They will be open all over the Christmas break minus the public holidays.
Deets: 118 Bridge St Port Melbourne 9645 2470
$$: large salad is $11

My first Bowl of Soul post here.