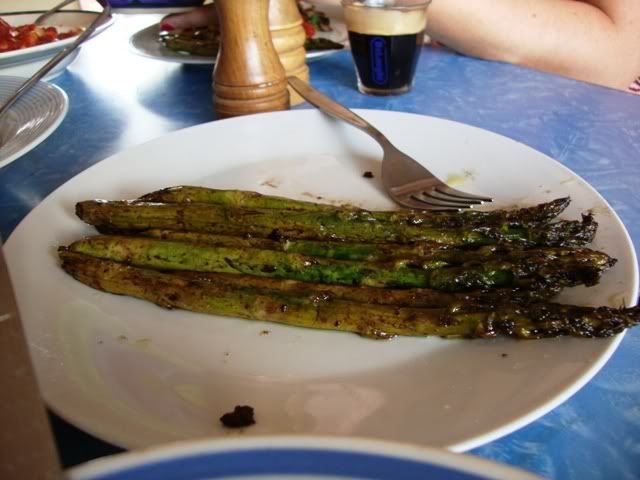 This was unsurprisingly really tasty. Asparagus is in season and bountiful right now, snap it up!
Recipe from
Vegan Brunch
.
ingredients
1/4 cup of olive oil
1/4 balsamic vinegar
salt and pepper to taste (a tsp each)
2-3 garlic cloves minced
method
1. I used 2 bunches of asparagus. Try and pick bunches that look really fresh and have soft stalks (the stalks go wooden and white if they are old). Trim the ends off the aspargus until the knife goes through easily (like cutting broccoli). I sealed in a water tight container and shook around. Refrigerate overnight or at least an hour. Grill, turning once.