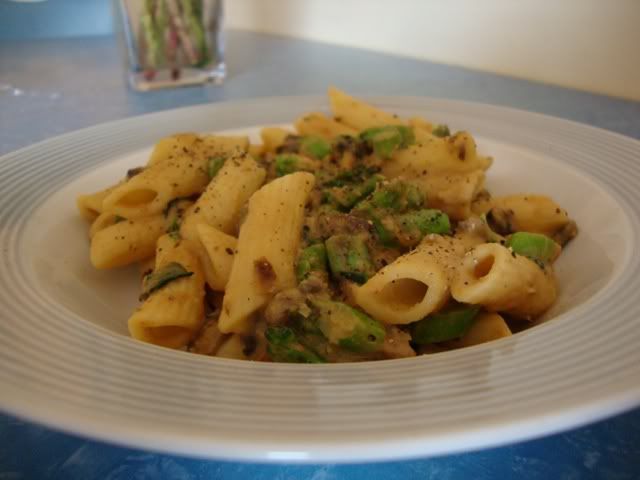 Alfredo Sauce - Vegan Yum Yum
. I found this sauce too thin so I added a tin of butter beans. This thickened it up and gave it a protein punch.
ingredients
1 cup soymilk
1/3 cup raw cashews
1/4 cup nooch
3 tbs soy sauce
2 tbs margarine
1 tbs tahini
1 tbs lemon juice
2 tsp dijon mustard
1/2 tsp paprika (smoked is awesome
pinch of nutmeg
1 can of butter beans, drained and rinsed
2-4 cloves of garlic (optional)
black pepper to taste
method
1. Blend all the ingredients. Serve over cooked pasta!
I fried up some thinly sliced asparagus, mushroom and broccolini in the pan, added the pasta, then the sauce, combined and seasoned. Truly delicious!