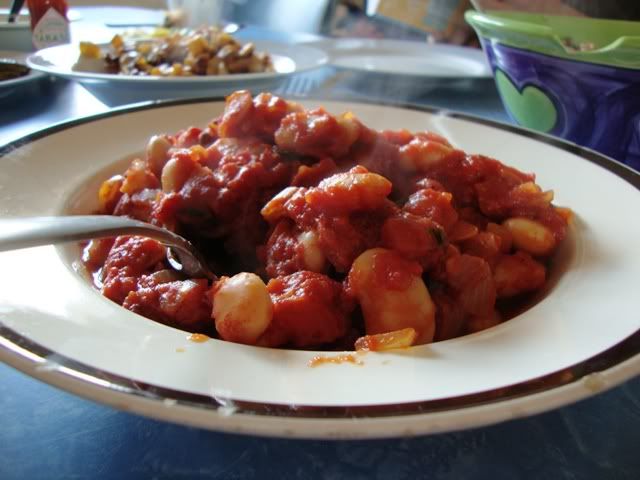 This is my usual red sauce recipe, with beans but here it is again.
ingredients
1 can of diced tomatoes
1 tbsp of tomato paste
1 small onion, diced
1 can of butter beans, drained and rinsed
1 glug of balsamic
1 small handful of basil leaves chopped
1 tsp of fresh oregano
salt and pepper to taste
1 small chili, slice
3 cloves of garlic sliced
method
1. Saute the garlic and onion until onion becomes translucent.
2. Throw in the herbs and chili and saute for a minute, then combine the tomato paste.
3. Add the remainding ingredients and simmer for about 5 minutes until combined and flavourful, season to taste. Voila!
notes:
They get better over the next couple of days.