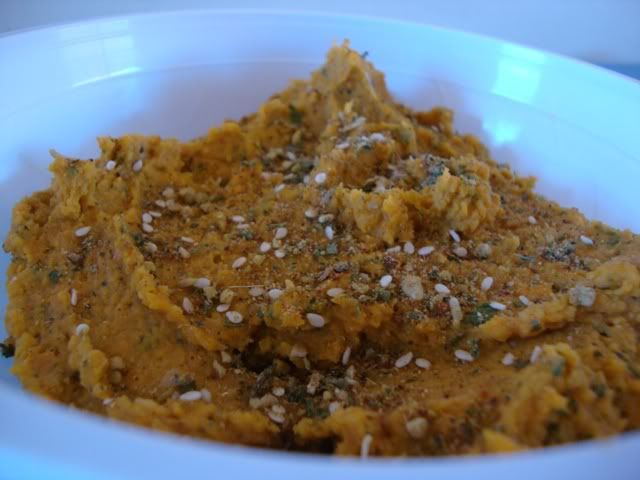 This is my friend Chiaras favourite dip recipe. I love seeing what other people do with food it's always so interesting to me, especially when it turns out delicious like this.
ingredients
3/4 kg bag of carrots, peeled and quartered
1 knob of garlic
1tsp cumin seeds
1 can of butter beans, drained and rinsed
1/4 cup of tahini
1 tbsp of fresh lemon juice
1 tbsp of dukkah
1 tsp of smoked paprika
1 tsp of chipotle (optional)

method
1. Roast the garlic and carrots in oven with the cumin seeds and a drizzle of olive oil. Then blend with the rest of the ingrediants. Really play around with the flavours. Sprinkle with dukkah and drizzle with olive oil and serve.