Best. Seriously. Go There. The End.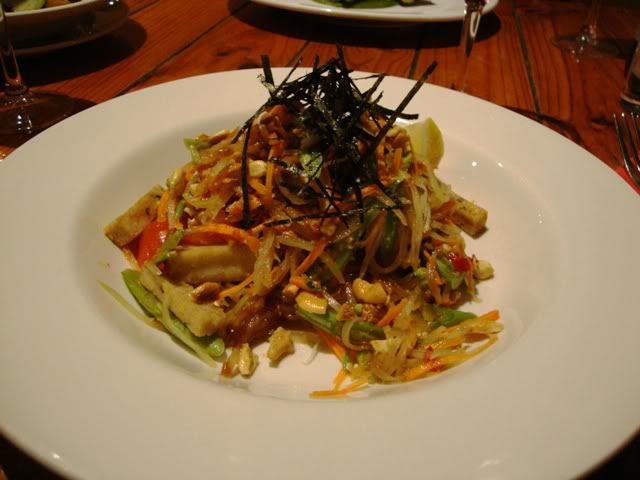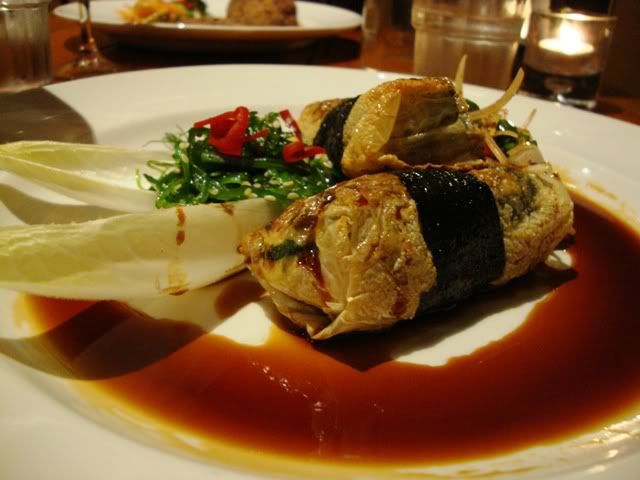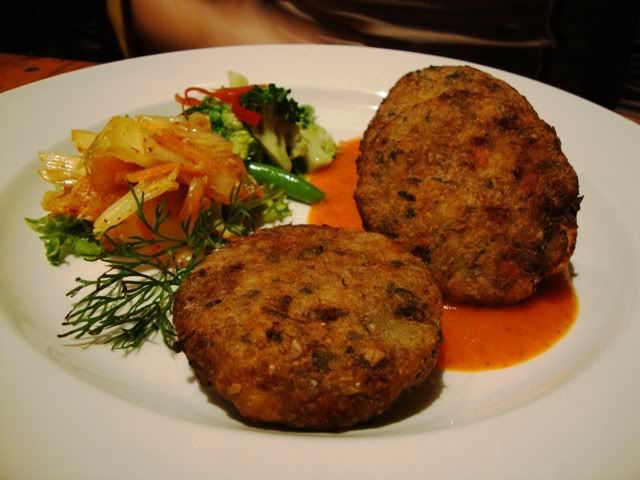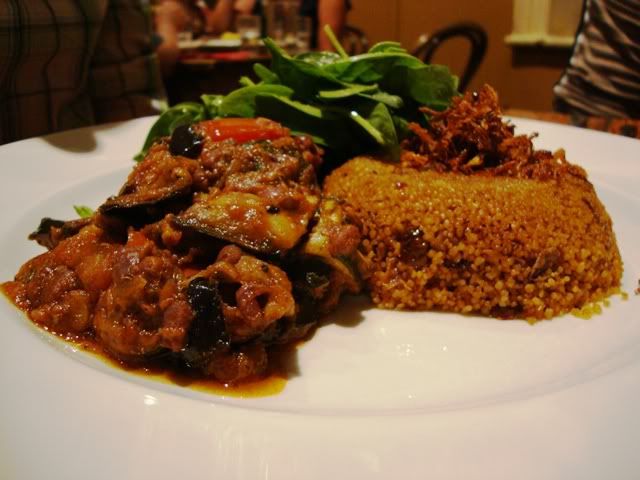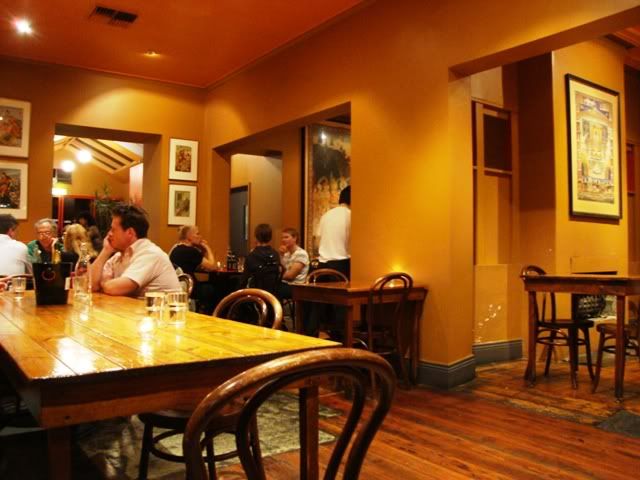 Papaya salad (I wasn't that keen on it - too sour/sweet for me)
Lentil Tofu Parcels with ponzu reduction? (delicious)
Quinoa Croquettes (just just delicious)
Morroccan Sunset stew (again so so SO tasty)
They were sadly out of tofu crème caramel which I was devastated over (I had only 2 entrees so I could cram in dessert) but after scarfing some of Glen and Daniels meals also I was full as a goog by the time dessert came around. Their coffee is surprisingly good as well. They really excel with their entrees however and next time I will stick to doing a tapas style meal. I'm also keen to do vegan gluten free whenever I can which means I've not tried a lot of things on the menu, however for you dear readers I'm willing to take that bullet next time.

Deets: best to book to avoid disappointment 201-203 Faraday St, Carlton ph: 9347 3848
$$: the entrees were around $13.50 each the mains were around $18-20 each
Shakahari the first