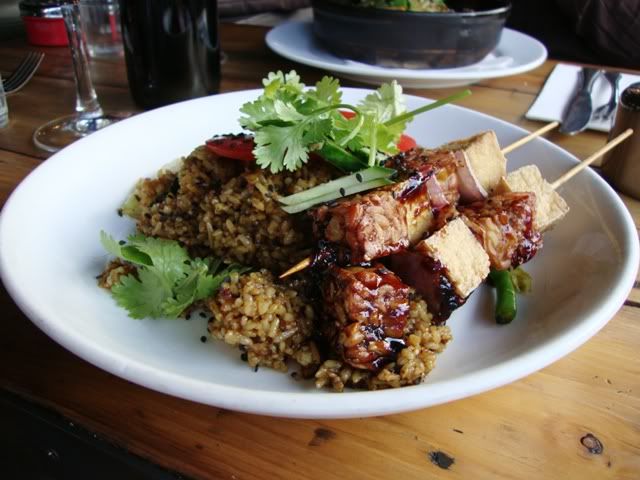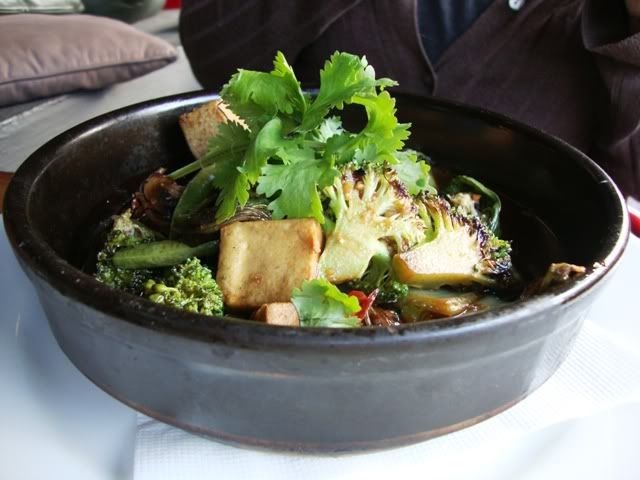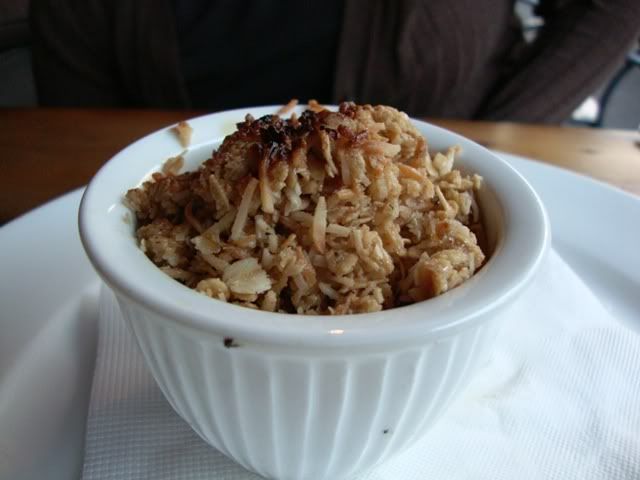 Dinner! Tom Phat! Lisa! Finally! This dinner had been a long time in the making and I was trepidatious as to what Tom Phat could offer for din dins (especially after miss ts dispariging experience) well, it was awesome. I asked the waitress what was vegan on the menu and pointed to every item that was vegan adaptable (what ingrediants would be taken out/replaced) and the items that were stand alone vegan. Impressive.
Top shot: Nasi Goreng w- Tofu and Tempeh skewers. The sweet soy, tart tamarind sauce and the smoky oils made the dish drool worthy delicious. Amazing.
Buddhas Delight: Beancurd, blackbean, mushroom and bean thread noodles. I wasn't as keen on this one, the flavours weren't that great, especially compared to the magic of the Nasi Goreng.
Mango and Banana crumble: This was amazing. The fruit was infused with cardamon, cloves and star anise which sounds WRONG but it was amazing. There was also an excellent lid to fruit ratio, just watch the spices, they are still in there and its unpleasant to chomp into a huge cardamon pod.
Tom Phat is definitely my favourite place to eat on Sydney Road. The food is outstanding and dare I say it the best in Brunswick?
Space: a warm exposed brick and wood 8/10
Service: a very sweet and concerned 10/10
Food: a lipsmacking 9/10
Overall: 18
/20
Deets: 184 Sydney Rd, Brunswick T: 9381 2374 w: http://www.tomphat.com.au
$$: Our mains were $16/17 respectively and the dessert was $9, coffee was $2.50 for an espresso and we had a bottle of the house Shiraz which was $35 (I think)


For my breakfast at Tom Phat (best scramble tofu ever) clicky