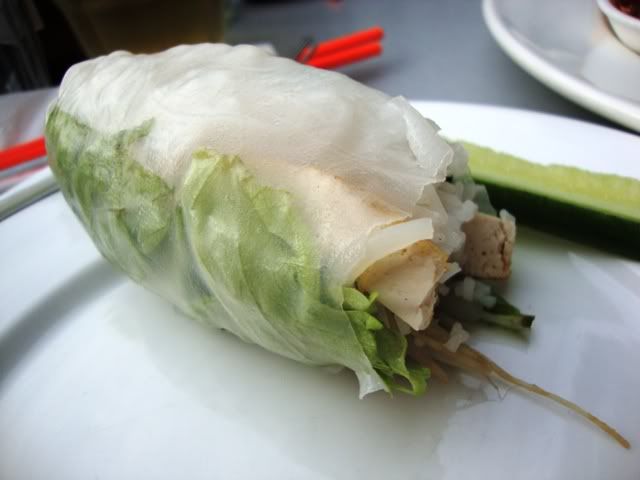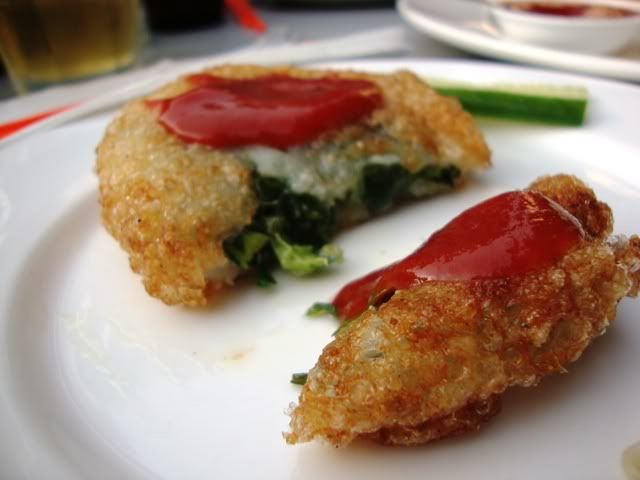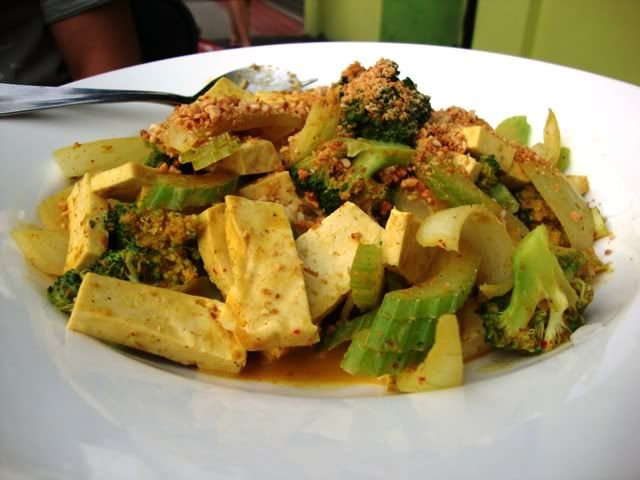 Western suburbs adventures midweek? you must be mad?! It was awesome though and I love Yarraville its like this weird little village in the middle of nowhere! The restaurant is TINY so we opted to sit outside as I was feeling claustraphobic inside. Down to the food, the rice paper rolls were extremely bland and boring, the dipping sauce that came with it was not great. Wouldnt recommend. The rice cakes were *delicious* perfectly fried, not too greasy filled with spinach and served with hot sauce. YUM. The main course was a coconut cream curry, delicately spiced with many vegies and tofu served over rice. This was too much food for us (barely) we both left stuffed and I was impressed with the food. Definitely recommend if you're in the area!
Service: 9/10
Space: better off getting takeaway or a table outside 5/10
Food: 8/10

Overall: 15/20

Deets: 7 Ballarat Street Yarraville
$$: Rice paper rolls with tofu $8.90, Garlic chive rice cakes $11.90, Saramann $20.90
3 beers around $7.50 each (EXPENSIVE for bottled asian beer) I think the total bill was $65 not cheap but delicious.