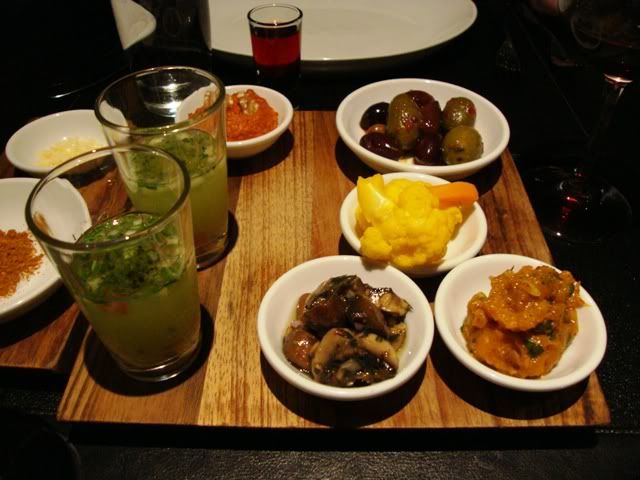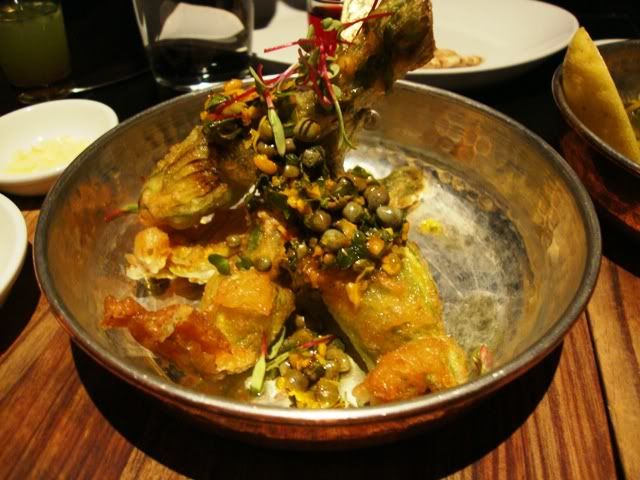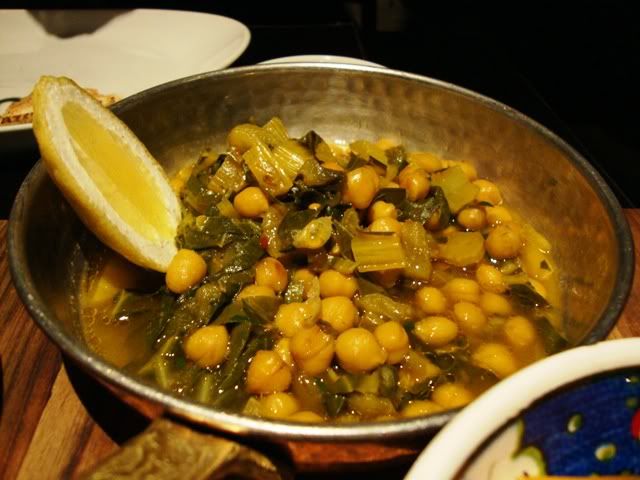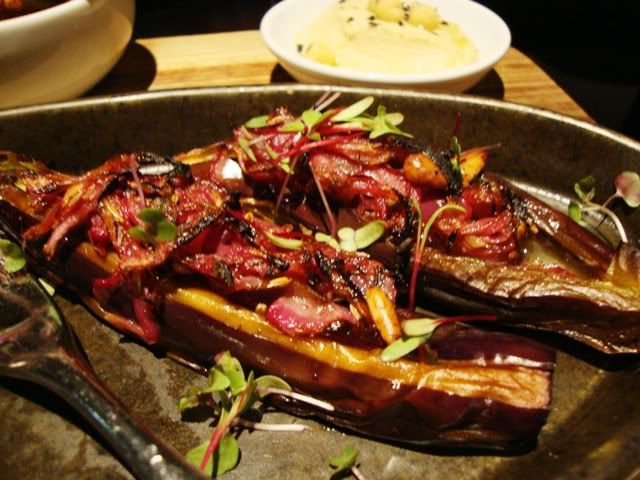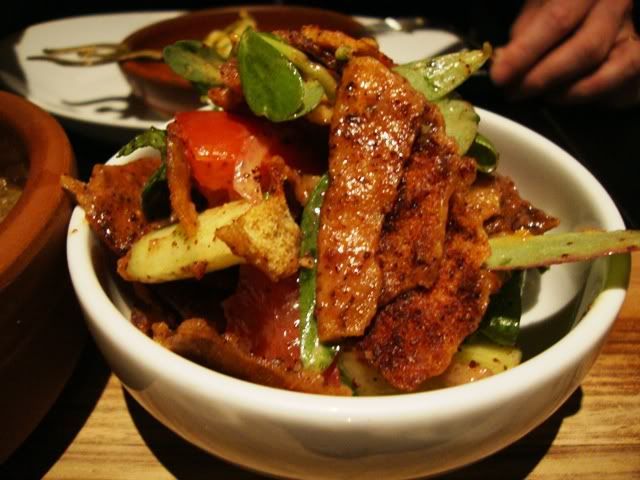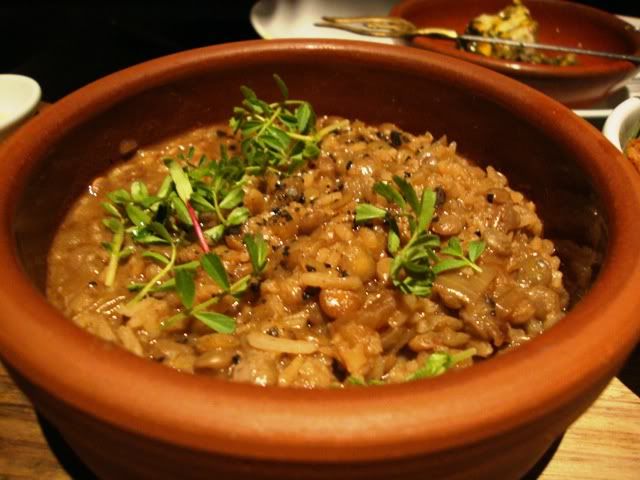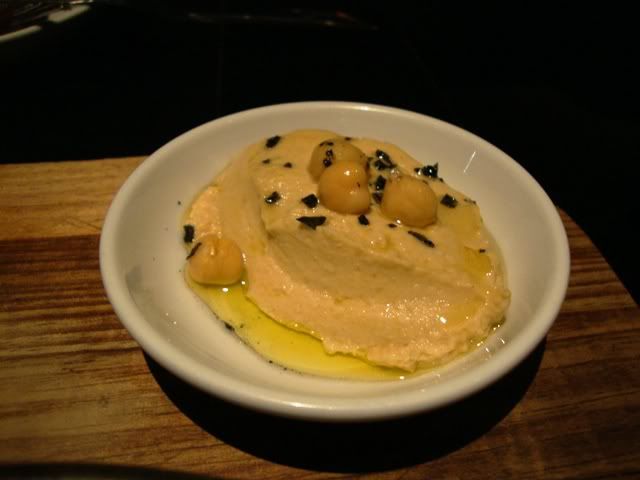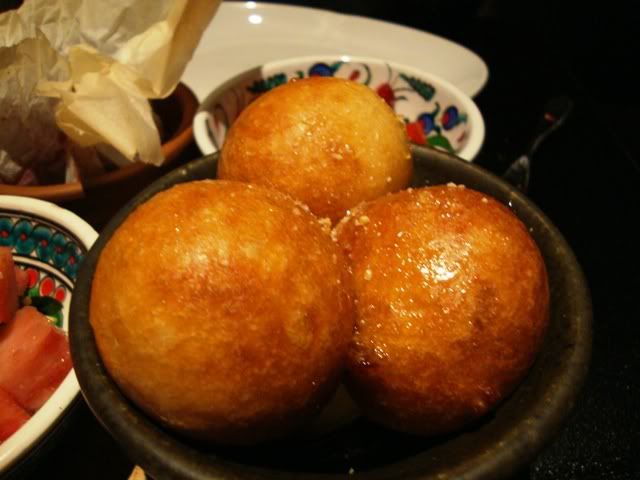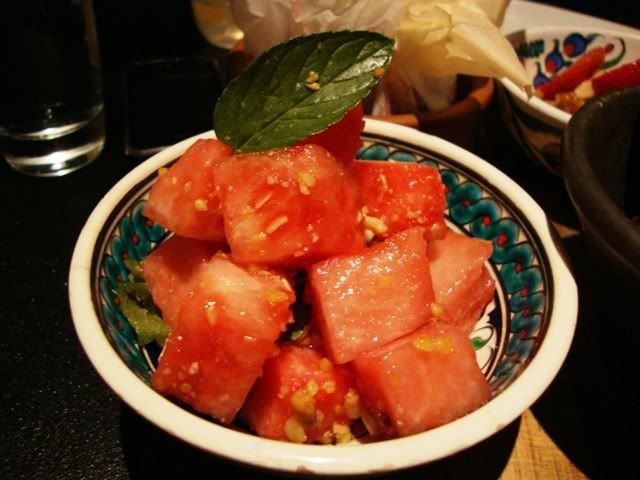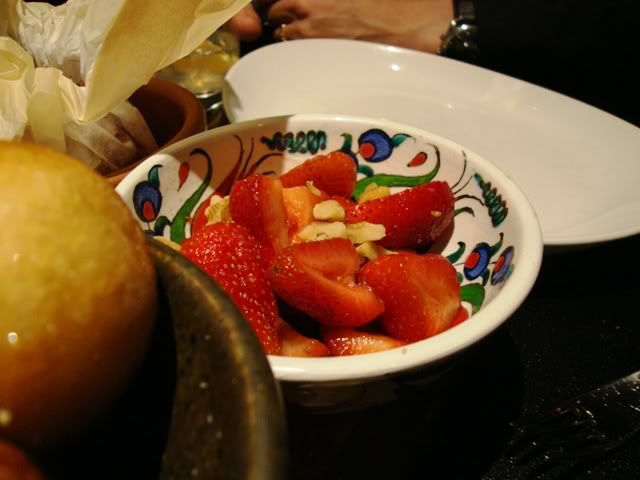 This evening was an unmitigated disaster on a personal level so lets just talk about the food. Firstly, when I asked whether the 'sofra' (chefs special 4 course degustation) was $70 for two people they said yes. When I got the bill it was $70 per person, something I would NEVER pay for a vegan meal! There was no price difference between us and an Omni ordering the Sofra which I found that very poor form (there was also no price option for a vegetarian sofra). Secondly, the dessert doughnuts came out glazed in honey, I thought this was a poor oversight on their behalf. I do eat honey but I would have been very annoyed if I didn't. The service was very good, especially in spite of my incredibly drunk, rowdy dining partner. I ordered a bottle of the grenache which was like vinegar. The space is very sterile, but not as sterile as Ezards. The crowd, very upmarket. Shane Delia owns this with George Colombaris and the Press Club so its very much that type of crowd/space.
Would I go back? Tentatively yes, but I would customise my menu. I'm hard work to dine out with right now, I'm trying my hardest to do gluten free and also with the braces I cant eat anything too crunchy/too hard work and I cant bite into things.
Lets talk about the food. The first course was a tasting plate of various tapas/antipasto. Saffron infused cauliflower (didn't like it - almost very sour) some sort of pumpkin dip (was very nice) the olives were average if not below average, there was some other sort of dip which was nice, some sort of cucumber juice tea I hate cucumber so I didn't drink it and the marinaded mushrooms were lovely. Over all, too many misses to make up for the hits.
Main course - stuffed zucchini flowers served with capers. This was delicious and the best course of the night. The perfectly fried flowers, stuffed with I cant remember and the saltiness of the capers were just matches made in heaven. The carrots were raw and too crunchy for me to eat, though I recall the flavours weren't great. The chickpeas were delicious, braised in olive oil, lemon juice and herbs, they were delicately flavoured and just lovely. The stuffed asian eggplant was also good, though lacked something. The braised lentils were *delicious* but really, do I want lentils when I'm paying $70 a head? The hommous was also lovely and fried pita bread salad on the side which was unimaginative.
Dessert - The watermelon salad was amazing. So well balanced and lush. The doughnuts filled with turkish delight had too much batter and were glazed in honey. I cant eat strawberries (they give me super hardcore heartburn) so I cant tell you what they tasted like and the stewed plums (I think) were too tart but were a good accompaniment for the doughnuts.
What can I say? If this had been $50 a head I would have thought it was decent value, considering most of the meals were made out of chickpeas, lentils and pita bread. It was also too much food for us to get through but I've never had a degustation where the food wasn't too much. Would I recommend going there? The meal certainly had more imagination than the Press Club degustation I saw the other vegan bloggers post but I would suggest just ordering a few plates and forgoing the sofra. If I ever get sick of Movida I will definitely go back there.
Deets: 21 Bond St, Melbourne (03) 9629 5900
$$: Sofra $70 per person, cheapest bottle of grenache $50, 2 espressos $3.50 and a liqueur all up $220