Crazy busy, I'm still 'off my food' so I'm really sorry about the no food posts lately, the handful of things I've actually forced myself to cook recently have been all old favourites that I've already posted. Thankfully I got a copy of Veganomicon in the post today so that and my membership to Moreland organic food co-op is going to get me off my arse and back in the kitchen!
Out
The Fantastic Mr Fox
I have a love/hate relationship with Wes Anderson, the hate list: Steve Zisou/Royal Tennenbaums
The love list: Darjeeling/Rushmore. I thought this was going to be too 'twee' for me, but I was happy to find out it wasn't. It was super cute but also kept a cracking speed, the animation was cute, the story was very modern, overall I really loved it!!
Lady Grey by Will Eno - MTC
This was a freebie through Fringe Festival (not part of my usual MTC subscription) and it was jaw droppingly brilliant. A one woman show about negative space essentially. What we say when we don't say something, what we imply when we do, why don't we say what we mean? Or is all meaning abstruse to us through the filter of the ego? Talking from a very subconscious space, the play left a smear on my mind I am still thinking about and Will Eno has become someone of utter fascination to me. This play is not for everyone, its not 'enjoyable' in the more mainstream sense of the word, its highly uncomfortable with long silences and questions thrown out to the audience (that never expects a response, or maybe expects the response of no response), the lead actress is incredible and utterly spell binding. Blisteringly intelligent play that doesn't say much about its subject, which says it all.
GOMA - Brisbane
I went to Brisbane for the weekend to visit some mates and I can say hands down that GOMA is the best museum of modern art I've been to in the world. Galleries and museums (which lets face it the large ones available to the public are funded by public money) should be welcoming, accessible spaces for anyone to enjoy. I think we can safely say that there are few galleries that a bogan or an old person or a small boy can feel 100% comfortable walking around. GOMA is completely successful in this regard. The building itself is stunning, a wonderful achievement in architecture and gallery space design. Tonnes of natural light without being too wanky (think Fed Square - I love it, but its REALLY pretentious). When we were checking in our bags, two 9 year old boys were checking in their bags too. It totally dumbfounded me that two nine year olds would even think of spending their Saturday at a Museum of Modern Art, comfortably. That they wont be looked at weird or overly observed by security staff. This is the ultimate success of GOMA for me but it is so much more.
Each art piece has a 'for kids' plaque underneath explaining in plain english what the art work is about. Not dumbed down, just plain english explanation. The main exhibition, the 6th Asia Pacific Triennial of Contemporary Art was completely freaking mind blowing. Speechlessness. The whole thing is free (fuck you MCA) and all the staff are wonderfully friendly and not overly tetchy. I implore you to not only go when you are in Brisbane next but to go to this exhibition as a point of interest if you love art, especially modern art.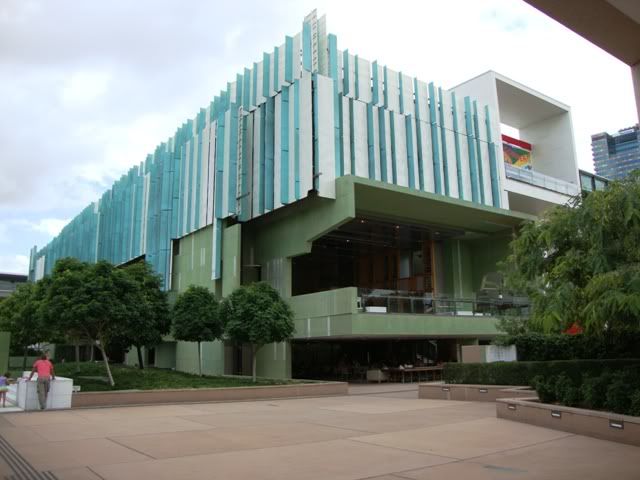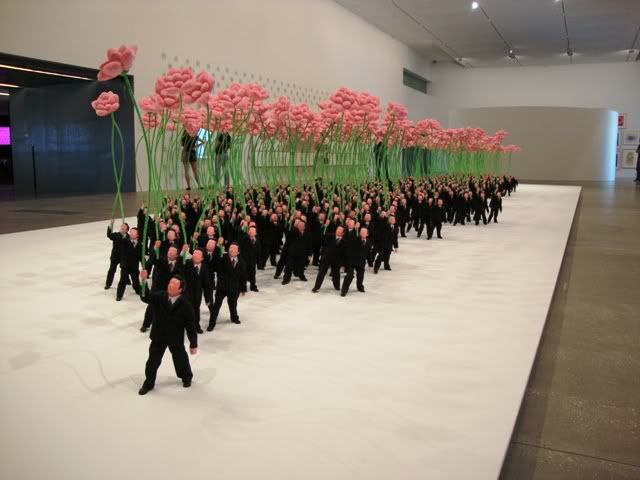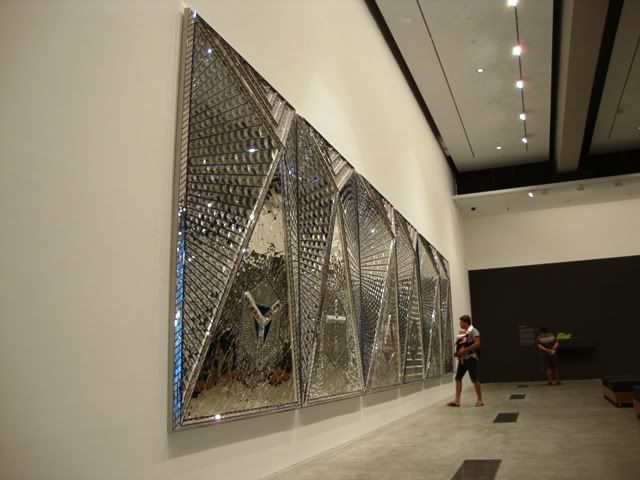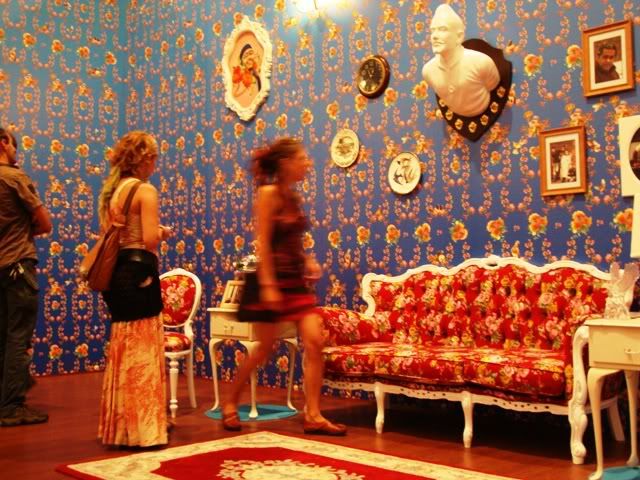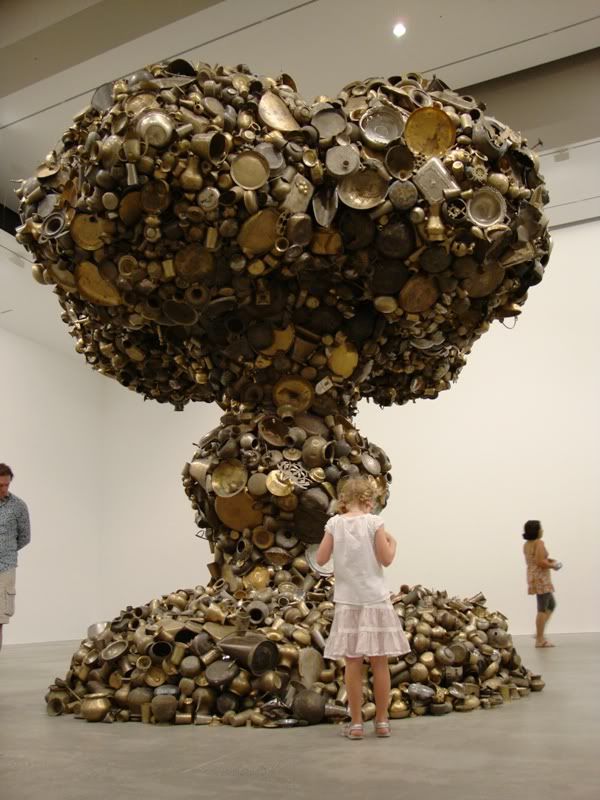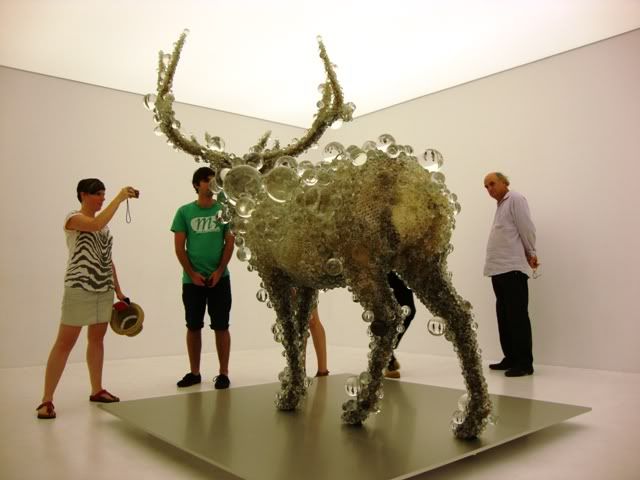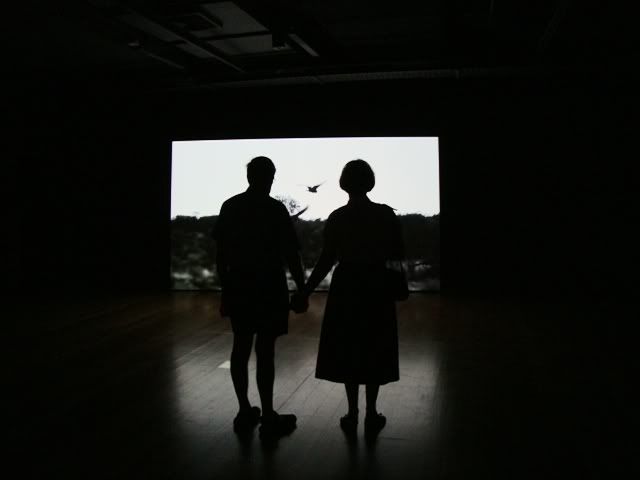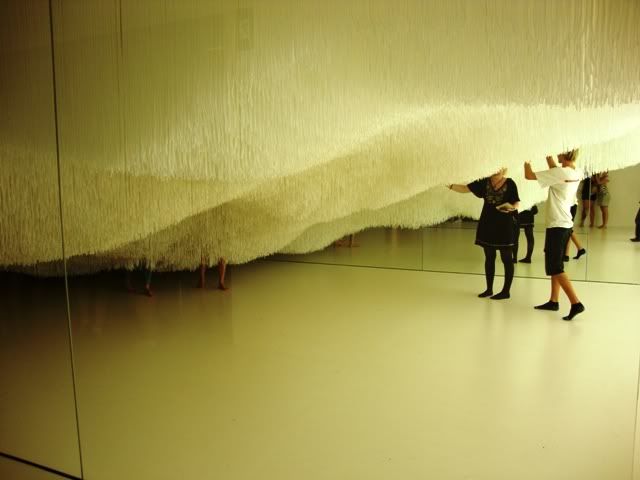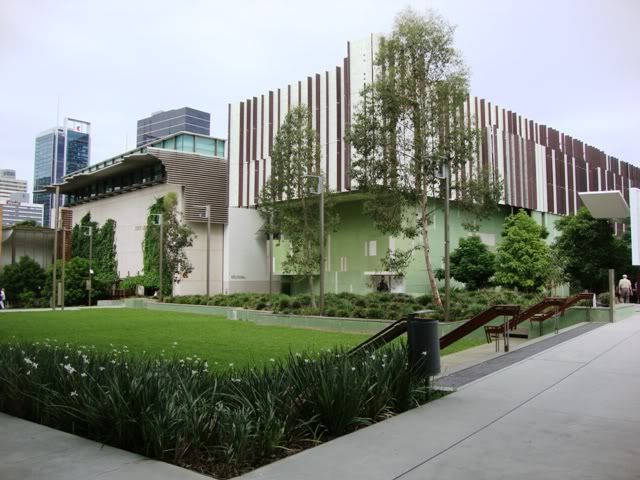 Brisbane
Brisbane was a revelation. The public space is amazing. A free man made beach down on south bank with a lot of kiddies pools, a rain forest walk, good bike paths, lots of nature. This is how Melbourne should be (Melbourne is getting better). Brisbane has changed a lot in the ten years since I had been there. The food was incredibly average though so you're not going to see some food posts from me for a while.