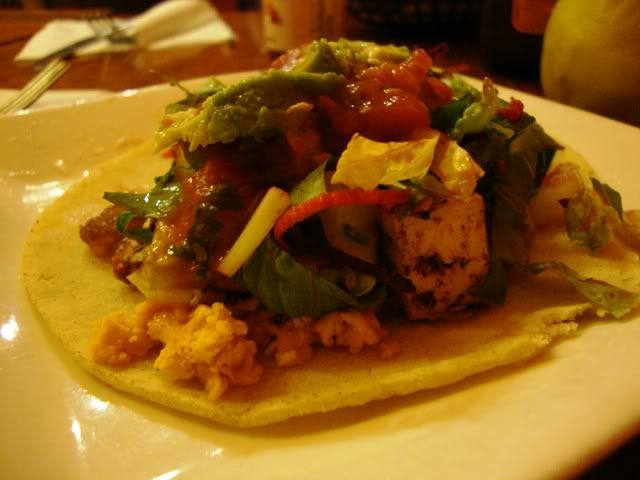 I was disappointed with my trip to Trippy Taco this time. Everyone banged on about the Tofu Asada taco/burritos which I tried but didn't like it as much as the usual fare I eat there. The tofu was lovely and smoky but my meal was also cold by the time it came out. I think I prefer the usual mix of beans or perhaps I just cant tell because it was cold. It was still delicious but I would have liked it hot! It was nice to snuggle in there on a such a rainy night though. The staff are super lovely though.
deets: 48 Smith St (03) 9415 7711
$$: I think my taco was $6.50? ridoink cheap!

Trippy Taco One