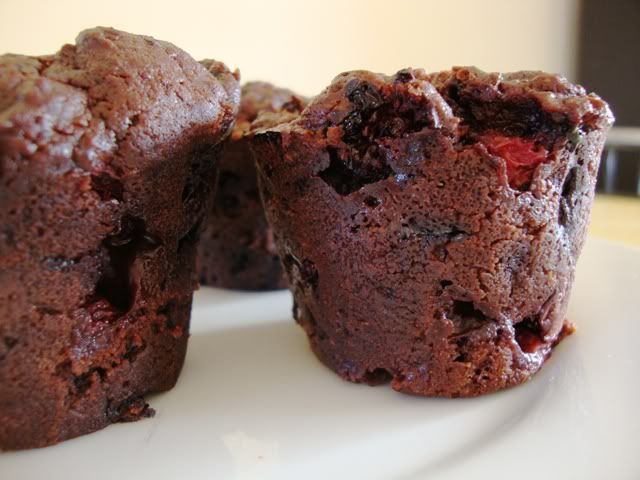 Another wonderful way to eat breakfast on the weekend. I would add chocolate chips to these next time and a shake of icing sugar. Recipe from
Vegan Brunch
.
ingredients
1 cup of non dairy milk
1 tsp of apple cider vinegar
1 1/2 cups of flour
1/3 cup of cocoa
1/2 cup of sugar
2 tsp baking powder
1/4 tsp salt
1/3 cup of canola oil
2 tbsp of applesauce
1 tsp of vanilla extract
1/4 tsp of almond essence
1 1/2 cups of berries
method
1. Preheat the oven to 180 degrees and grease a muffin pan.
2. Combine the milk and vinegar and set aside to curdle.
3. Mix together the dry ingredients - flour, cocoa, sugar, baking powder and salt.
4. Pour in the milk, oil, applesauce and extracts and combine. Mix in the frozen berries.
5. Bake for approx. 25 minutes.