BUSY!!!
Eats/drinks
Thai Food and Culture Festival
I walked out of Bandaged before it finished so I could wolf down some food at the Thai Food and Culture festival that was going on in Fed Square. I don't know where I bought it from but it was DELICIOUS (vegies and cashews), having grown up in Sydney, I really miss good Thai food.
Tom Phat
I had the
famous tofu scramble again
, it wasn't at its best but it was still amazing.
Out
A Single Man
A strange film, highly awkward and half baked. The first half of this film was amazing, the second half, cringe worthy. I don't understand what this film was trying to say/do? It looks stunning, the costumes are amazing, its starts out as serious Oscar noteworthy contender and degenerates into Gaultier doing Fasbinder soft porn. Both leads hideously uncomfortable. Wouldn't really recommend it. 2.5/5
Lions Den - MQFF
My first film for MQFF and it was a corker. A deeply moving tale of a woman accused of her boyfriends murder, spends 5 years in prison, falls in love with an inmate, gives birth to a son and eventually, well I don't want to give away the ending. It's a film about women working together, how it takes a villiage to raise a child, how love can spring up in the most unlikely places and the human spirit is one that cannot be squashed. It was almost 2 hours long and I didn't notice one bit. This is what A Prophet should have been like. Stunning. 4/5.
Store Bought Cool/The Plague Doctors - The Revellers Bar
The old Laundry, I will never be able to all it its new name of the Revellers Bar. Friendly staff which was nice, no cider upstairs in the bandroom so you had to go downstairs to get a drink and then back up again, the space is kind of weird but its nice how the front completely opens up with concertinaed doors. It was my mate Daves 30th birthday party and his band Store Bought Cool played the last spot of the night. My friend Tims new band, The Plague Doctors, are super cute and fun and really got the place dancing. Store Bought Cool, well I'm biased because Dave is the one of the most stunning people I know, so all I will say is see these bands if you ever see them around!
Ron Mueck
I finally dragged my sorry ass down to the Ron Mueck exhibition before it closes (I think it has a couple of weeks left so get down there!), it was amazing as usual. Ron Mueck born in Melbourne, if you don't know, made all the creatures in Labyrinth and was the puppeteer inside Ludo. I saw his work for the first time 7 years ago in Sydney, 2 sculptures from that exhibition are in the one at NGV. I felt it was a rip off for the amount of sculptures were there, but at the same time I would have paid $15 to see that giant baby. Go go!!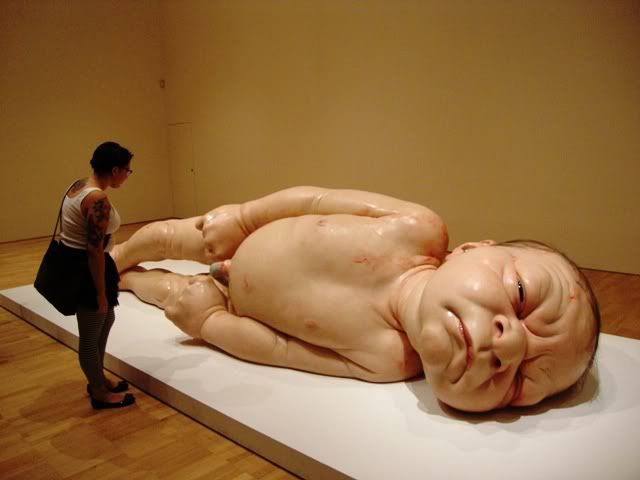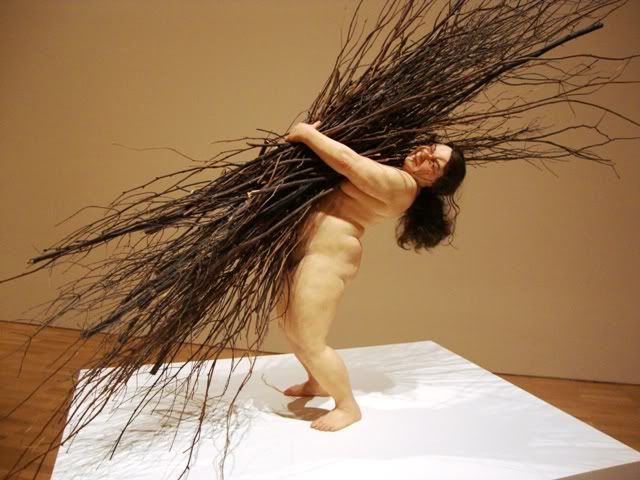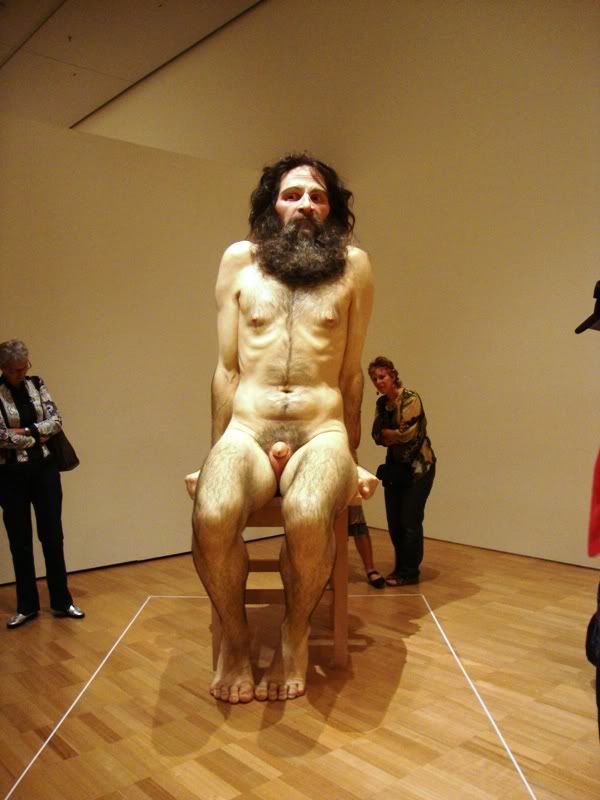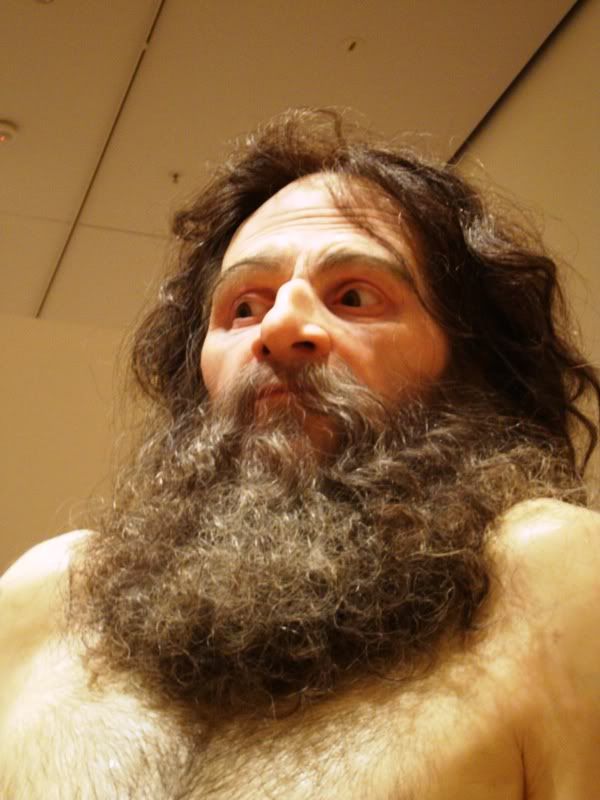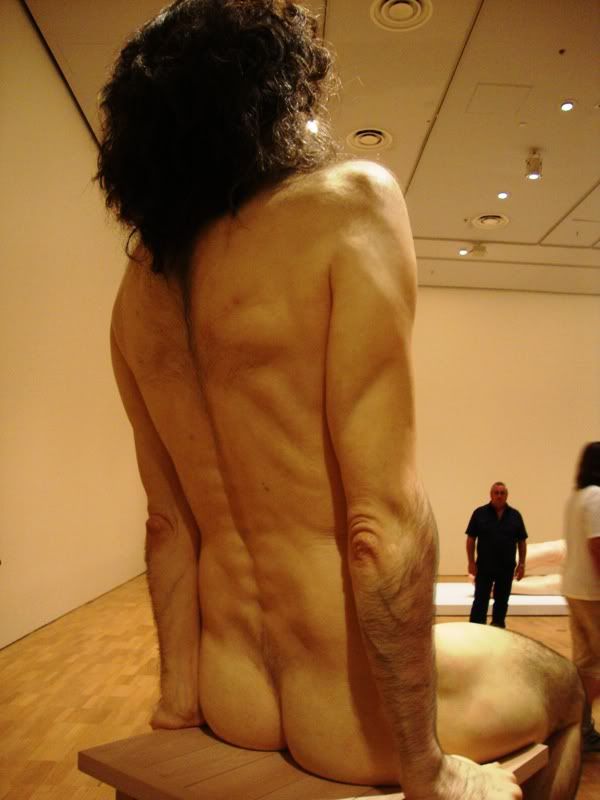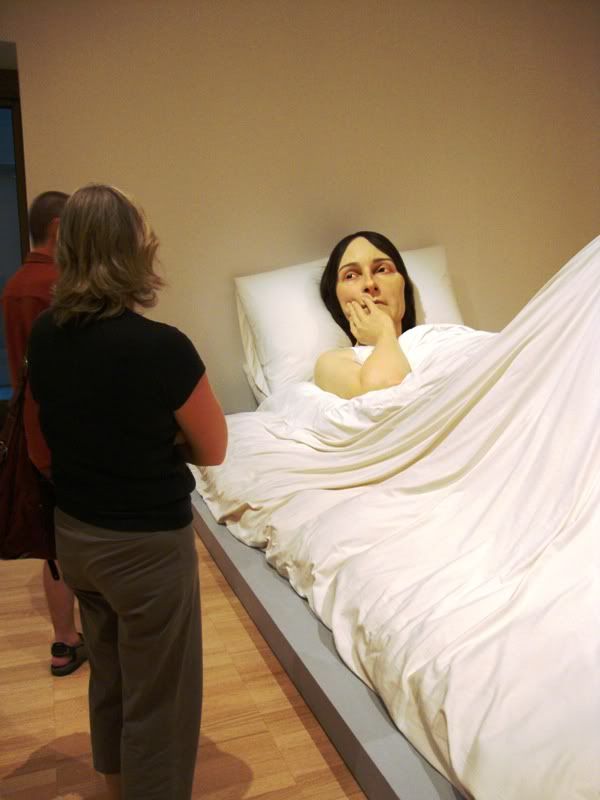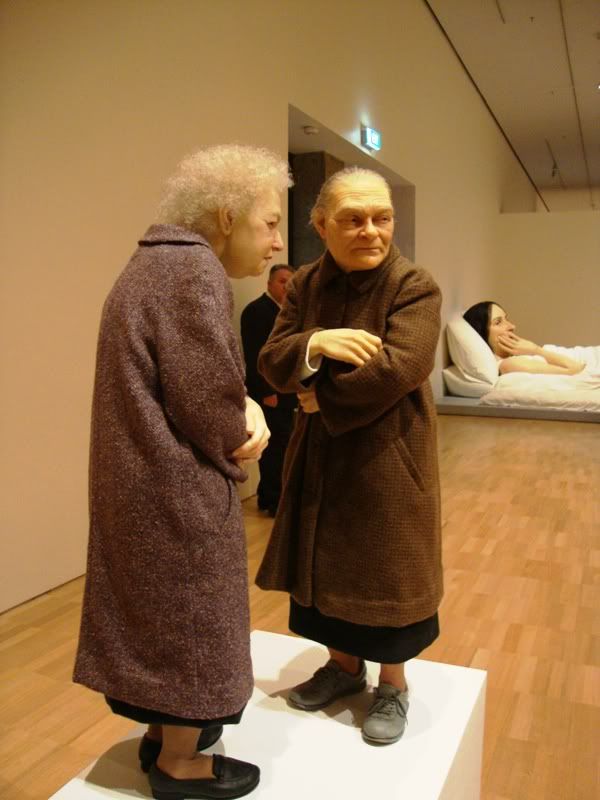 Australian Shiatsu College - Brunswick
They have a student clinic on Friday and Saturdays - $40 for an hour shiatsu with a student. The centre is beautiful, an airy, light, sun filled warehouse with exposed brick and wood. They also do seasonal cooking classes, yoga, mediation, many classes. I'm going to start hanging out there more! The space is really tranquil and lovely and I've been looking for a Hatha yoga class to go to once a week.
Bandaged - MQFF
Nurses! Lesbians! Controlling fathers! Set in 50s Germany! Sponge baths! Suicide attempts! It sounds amazing huh? Like it would be the most amazing movie ever?!?! WRONG!! It was possibly one of the worst made films I've ever seen. It was in english (why?!), so the dialogue was laboured, considered and wooden due to the non english as a first language actors trying to get it all out. It was supposedly set in the fifties but at some point the lead actress is getting around in a denim mini skirt and black tights. The 'love scenes' were about as comfortable as watching Tony Abbott run out of the surf in those budgie smugglers. 1/5
I really want someone to make a porn remake of this. This will be the only way it will work!
Prodigal Sons - MQFF
A fascinating documentary, that finished some what unresolved. A lesson in everyone is running away somewhat from their past and that most people don't come out of their teenage years unscathed. 3.5/5