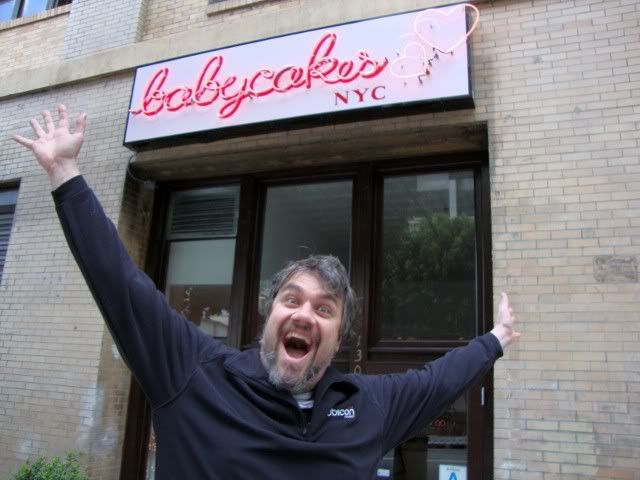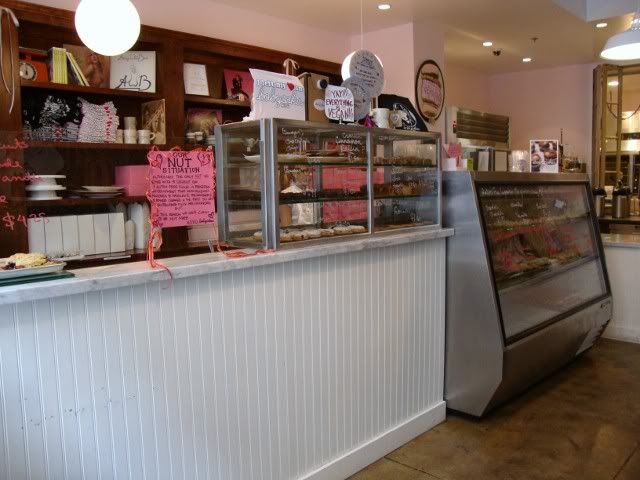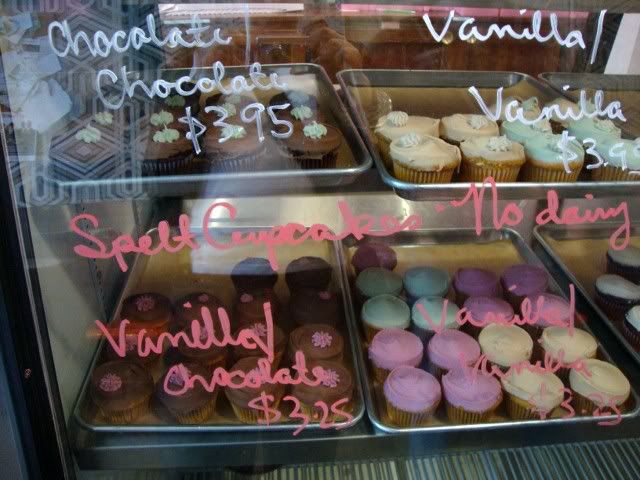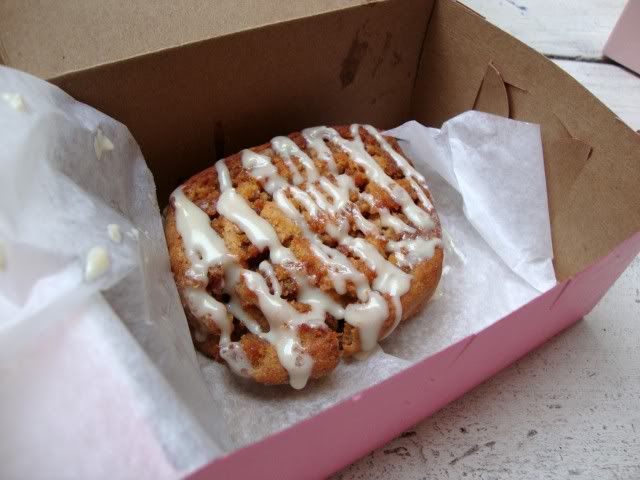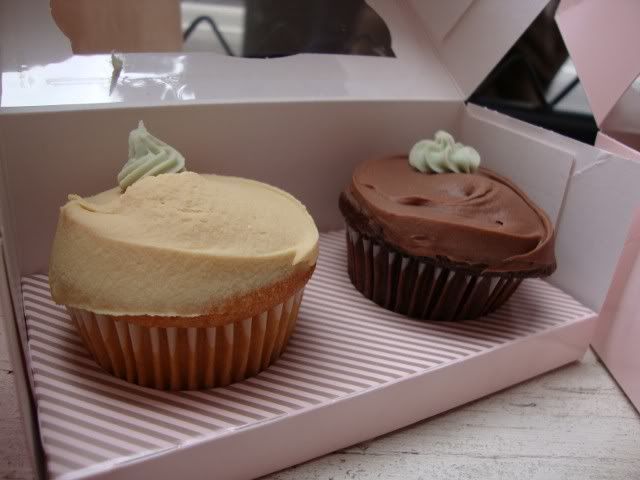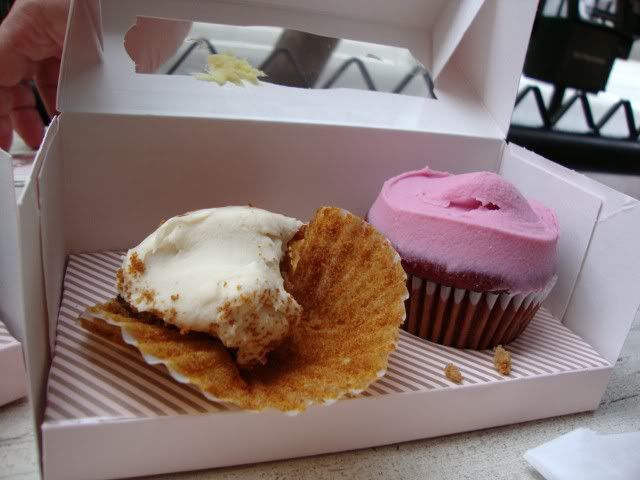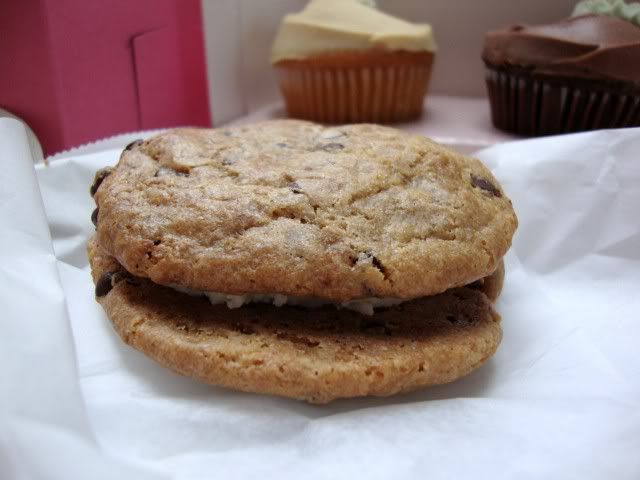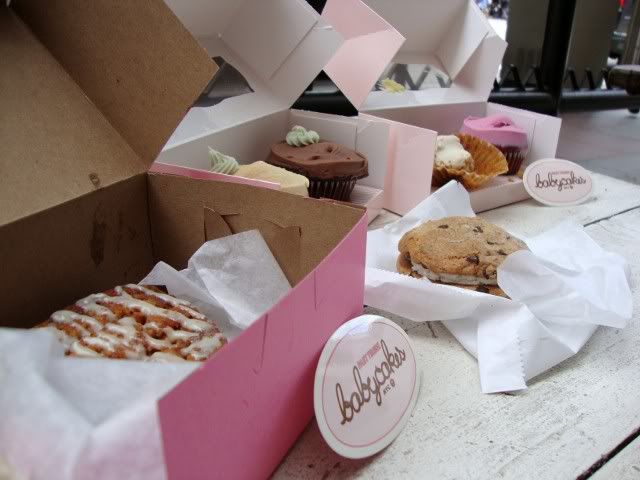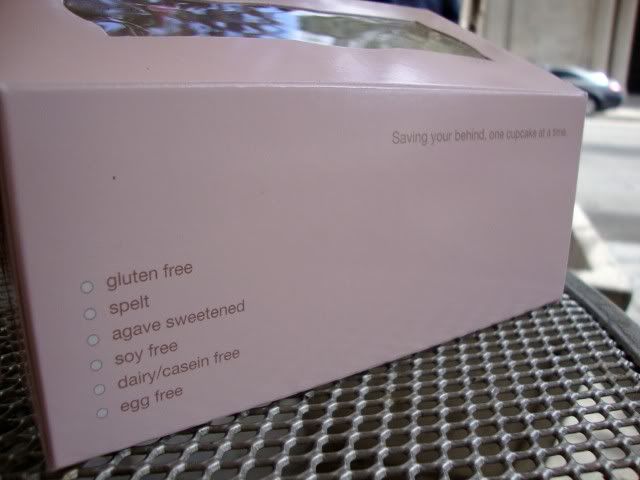 Seriously. All vegan, mostly gluten free (some things are made with spelt) and most things are sweeten with Agave. We had (not in order) cinnamon scroll, chocolate, vanilla, red velvet and carrot cake cupcakes and a chocolate chip cookie sandwich.
Our favourites? The carrot cake cupcake and the chocolate chip cookie sandwich (this was the BEST!!!!!!!!!).
I didnt really like how soy tasting the icing was on the other cupcakes, it drowned out the flavour of the cakes. The cinnamon scroll was just too full on! Too heavy with spelt. Having said all that they were definitely the fluffiest and cant tell they're vegan/gluten free treats I've ever eaten. I cant wait to go back and try some more! I bought the cookbook when I was there so I'm looking forward to baking out of it.
deets: NYC and LA locations website: http://www.babycakesnyc.com/
$$: Cupcakes $3.95, cookie sandwich $5 cinnamon buns $5 (USD)