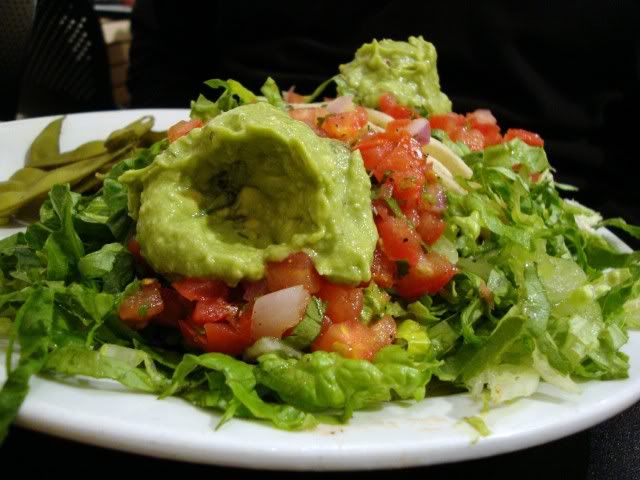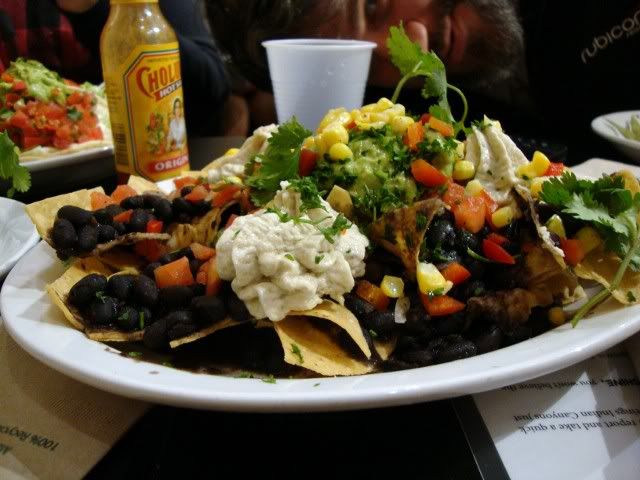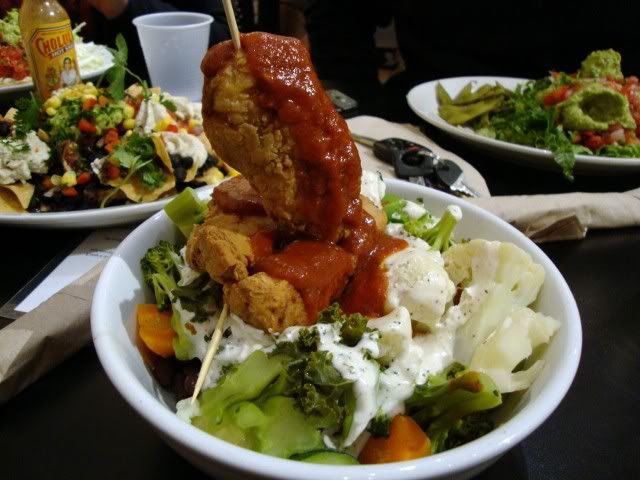 Theres a tendency for vegan food (especially in LA) to be really substitution based. This is not really the kind of food I like but its good every now and then for a pig out. Native Foods fits this category. They have an impressive menu and make all their own tofu sour creams/fake meats etc which are all delicious but you cant help feeling like your colon is impacted for a few days afterwards. In moderation this stuff is fantastic.
We had:

Soy Amigo Taco Salad
A blend of romaine, cabbage, Native Taco Meat, and salsa fresca. Topped with corn, green onion, cilantro, tortilla chip croutons. Served with our original creamy chipotle dressing on the side. Soy good with avocado.
Native Nachos
Freshly made tortilla chips topped with black beans, Native Taco Meat, Native cheese, salsa, and guacamole. Topped with corn, green onions, and cilantro.
Soul Bowl
Southern fried Native Chicken with hearty red beans and "jazzman" rice, steamed veggies, organic greens, ranch dressing and served with a freshly-made corn bread wedge.
The restaurant is fast food style (order at the counter and your food is delivered to your table) the first restaurant is small but the second space next door for seating is more spacious. It gets INSANE around dinner time, people were lining up out the door. The service is polite, friendly and helpful and they have a dedicated gluten free menu. Definitely one to try if you are in LA and feel like some junk food!

deets: All over California (we went to the Westwood location) Locations

Website

$$ $30 plus sales tax