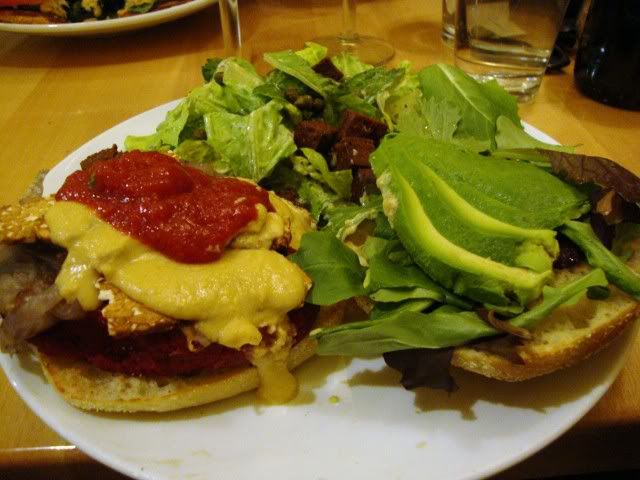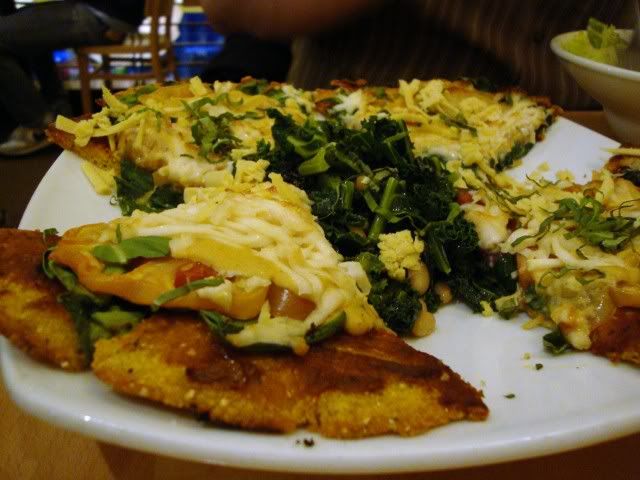 Favourite. Vegan Restaurant. Ever.
I first went to RFD in I think 2006 and was astounded at the food that Ann Gentry makes (particularly the nut cheeses). I make a bee line there every time I go to LA this time we literally headed there straight from the airport. I had the RFD burger with the works (RFD burger plus avocado, tempeh bacon, melted cashew cheese) served with a choice of salad (I had the RFD Ceaser) and Karim had the Pizza You Can Eat-za (wheat, gluten & yeast free, Herb corn meal crust, sun-dried tomato pesto, tomatoes, spinach, basil, melted cashew and mozzarella cheeses, sautéed daily greens & cannelini beans). Both were mouth wateringly delicious.
Add that the service is always immaculate, friendly and funny and the Santa Monica restaurant space is warm and friendly this is the best casual vegan food gets for me. RFD is not cheap but Ann Gentrys philosphy that she has been working for almost 20 years is something that makes me so happy as a human being.
RFD I love you.
deets: RFD have 3 locations in Los Angeles clicky clicky and their website with menus is here.
$$: my burger was $14.75 and Karims pizza was $14.25 add a bottle of organic red $30 plus sales tax and 18% service tip and you have yourself an expensive but worth it meal.