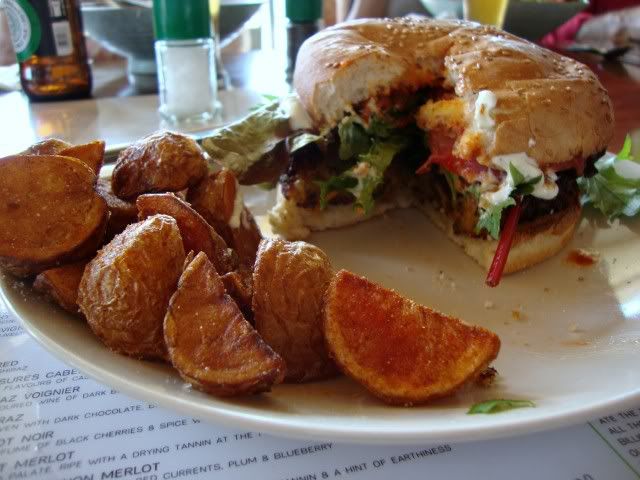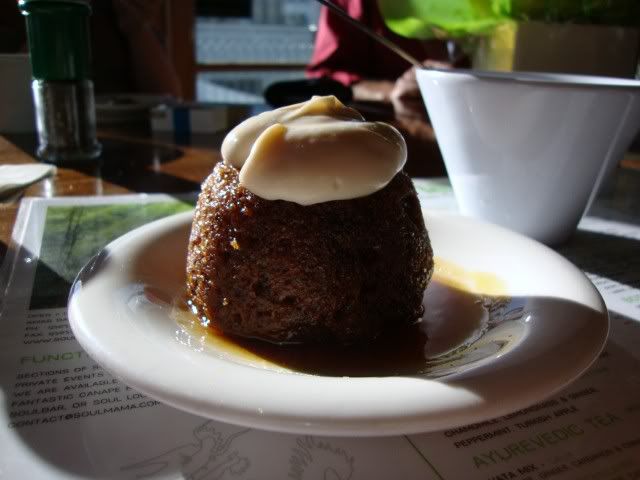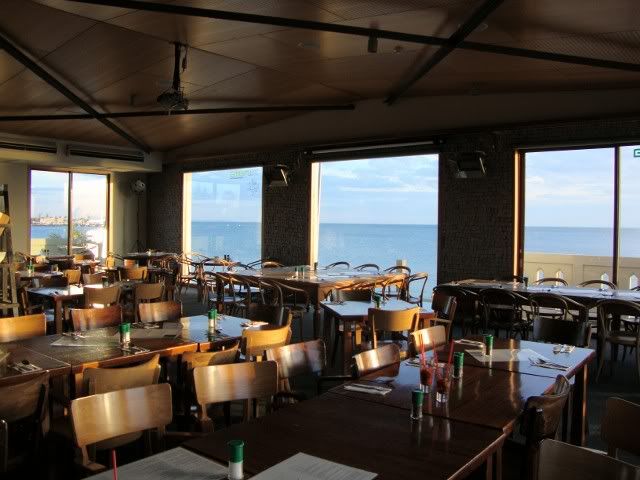 Ahh Soul Mama. The service is outwardly rude, you have to line up like hospital patients for the bain maries, its outrageously expensive, theres nowhere to park and its in St Kilda. What more can I say.
I thought I would try a different tack this time and go for the menu option (to quell my rage of having to line up and pay $14 after being treated incredibly rudely for something I could get for FREE with Food Not Bombs), and I might say it did help. My burger was pretty good, it was nice to sit in the sun with my friends (we went for a friends birthday) and the service was kinda of present, if not still rude.
My dessert for $10 was an eye watering rip off. A small portion of sticky date pudding with tofu whipped cream. At the Vegie Bar you get a slice of cake and soy ice cream to feed two for $7. Soul Mama doesnt have soy ice cream.
Overall Soul Mama is my most disliked vegetarian restaurant in Melbourne. With the space that it is in (gloriously looking over St Kilda beach) it should be a dining experience like Shakaharis. Instead its just mediocre at best. And you have to go to St Kilda for it.
Deets: 10 Jacka Blvd, St Kilda(03) 9525 3338
$$: Burger $15 (I think the menu isnt correct on the site) dessert: $10