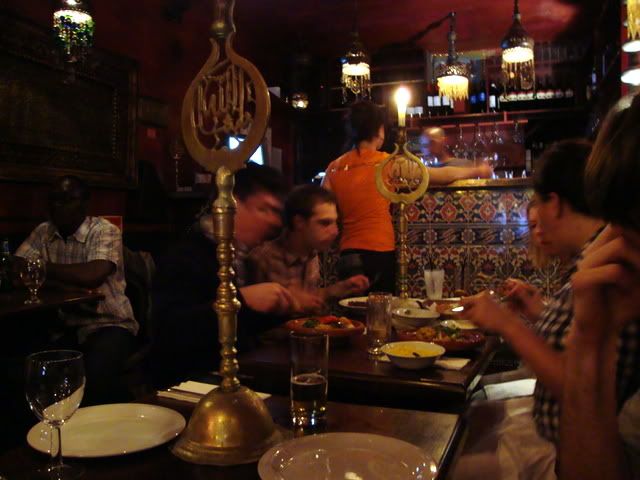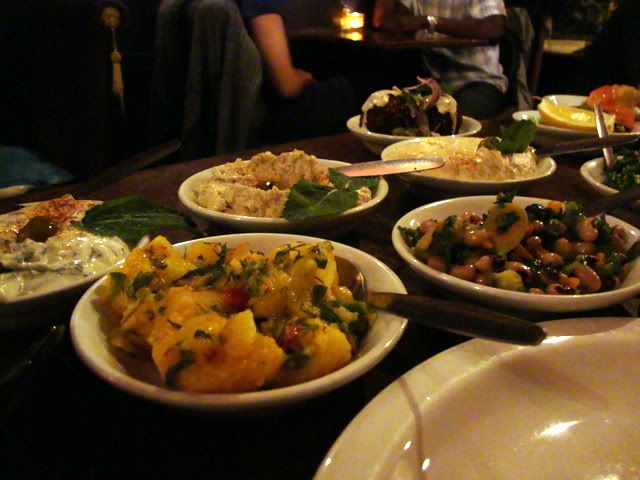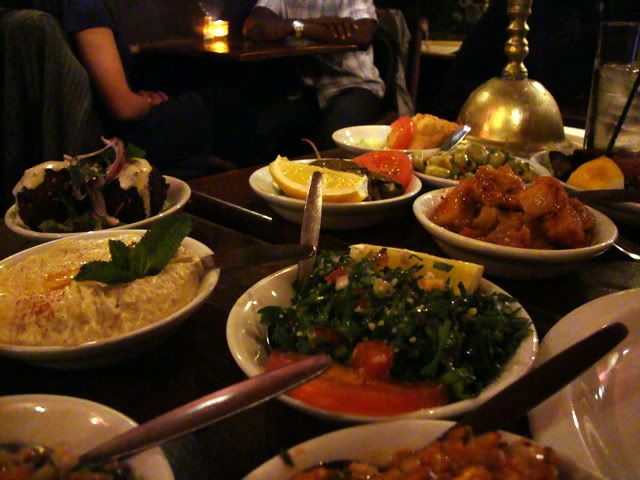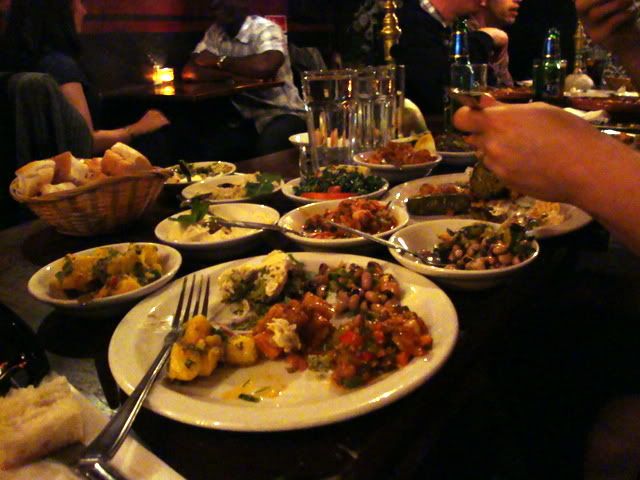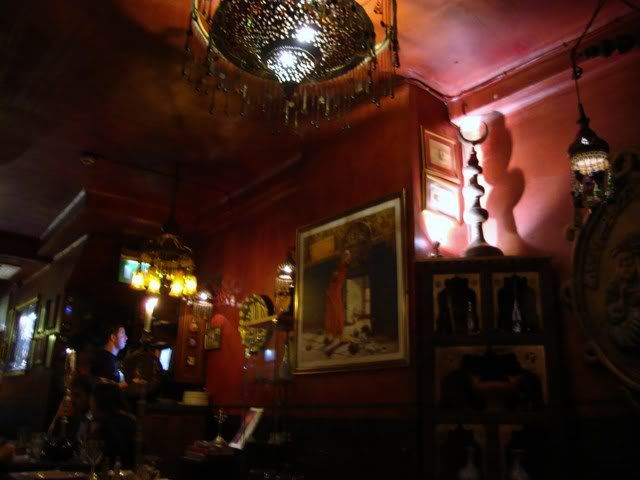 Best. Middle Eastern Food. Ever. Srsly. AND I grew up in Sydney (sorry Fatimas I still love you). We did the Vegetarian mezze for two and Tom got a few bits and pieces on the side. The majority of the vegie mezze is vegan. It includes:
Vine leaves
Hommous
Baba Gahnoush
Cacik (yoghurt)
Potato Salad
Broadbeans served over yoghurt
Kisir (crushed wheat, spring onion and herb salad)
Tabbouleh
Black Bean Salad
Turkish bread
Borek (cheese)
For my omni friends it was a boon for them as they got to enjoy all the dairy dishes but there was so much food we could not finish it all. And there was one dish we did not like (I think it was the potato salad). The food so far in England has been ok, nothing special and nothing like the freshness I enjoy in Australia. I am impressed at how things have changed, how vegan is understood AND catered for and there is a much more diverse selection of groceries than before. However I havent really eaten anything at Melbourne level and certainly not beyond, bar Gallipoli. This is the stuff I dream of.
deets:
There are 3 Gallipolis on Upper St, all are amazing.
Website with address here.
$$:
10.95 per person for the mezze