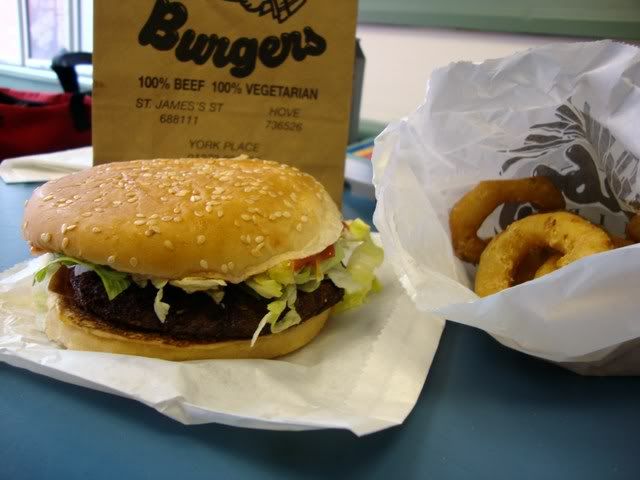 A great little spot to duck into. Usually full of uni students, they're not going to win best in show but on a cold day where I wanted a bit of deep fried action they really hit the spot. I had the hawaiian burger with onion rings. Nom nom nom.

deets: 13 York Pl Brighton BN1 4GU
$$: I think my whole meal was about a Fiver, it was cheap in any event.