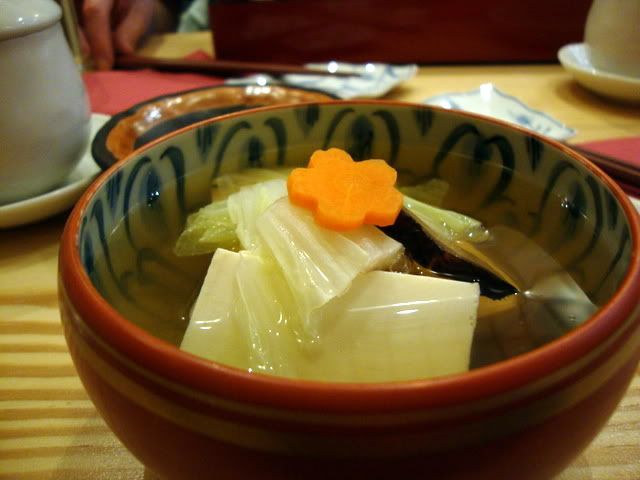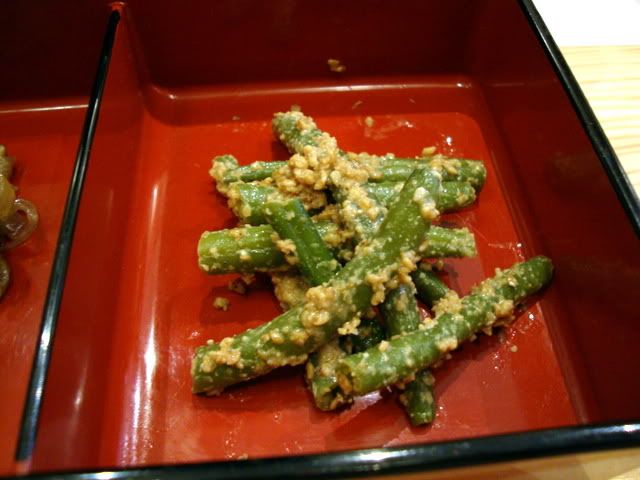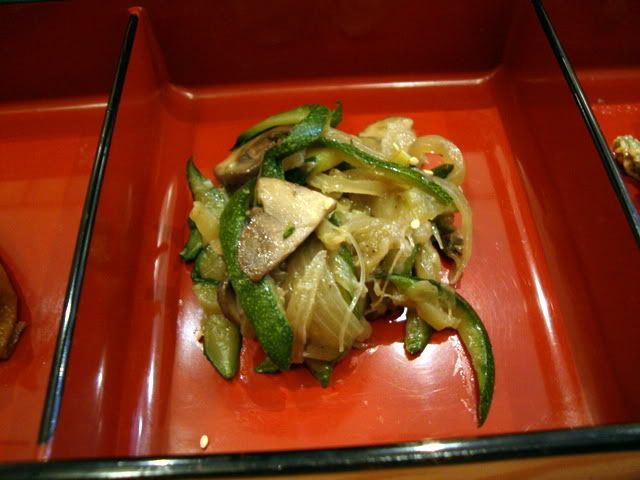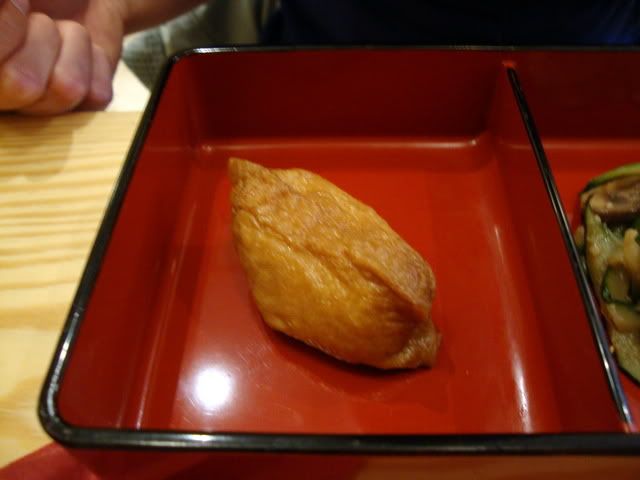 A vegan, organic Japanese restaurant. The premise is awesome, the execution not so much. To start with it was eyewateringly expensive. Thankfully my friend had a 'Taste London' two for one card which made it pallatable (boom chic). We had the degustation menu which consisted of:
8 Pieces of sushi (includes oriental herbs, nori-age and deep fried seaweeds)
Vegetable Kakiage tempura or Harumaki (spring rolls)
Lightly pan-fried vegetables with delicate dressing or special salt seasoning
Naturally made Potato salad
Pudding Dessert
Yu-Tofu
I also had their house specialty tea brewed with soy milk which was delicious. I certainly felt healthier after this meal but wont go back. The pieces of sushi were bland and the rest of the bento box didnt float my boat (bar the spring rolls they were delicious). I'm glad I tried it however. I didnt manage to get a picture of all the dishes so sorry! My camera died.
Kristy and Toby have nicer things to say about Itadaki Zen.
Service - wonderful attentive but not intrusive 9/10
Space - a calm and zen if not a little squashed 7/10
Food - didnt float my boat 5/10

Overall - 13/20

deets: 139 King's cross Road London WC1X 9BJ Tel: 02072783573
www.itadakizen.com
$$ Set Menu 1 - £21.00 they then include a 10% service tip