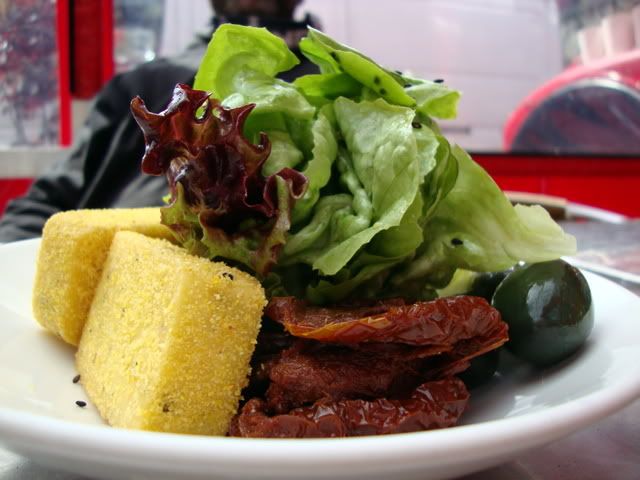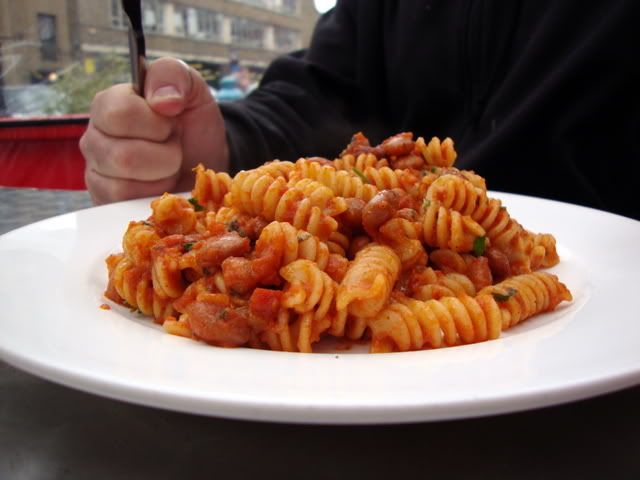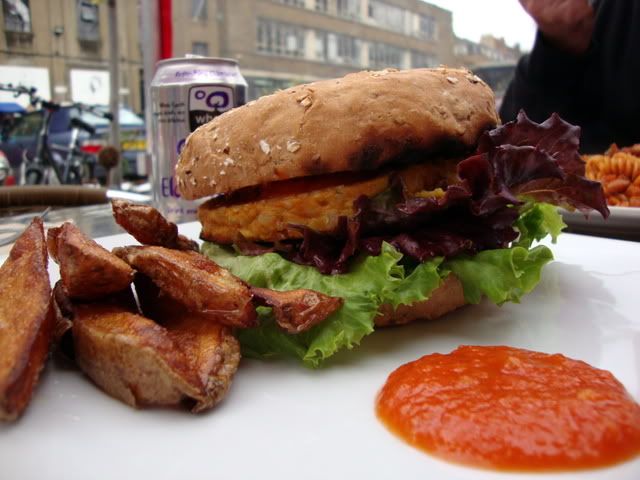 Situated in an old Routemaster (boom chic and no 'root' does not mean the same in London BAHA) bus parked in the old brewery car park in Brick Lane, its certainly a kitschy Londony affair. The service was lovely and it was a sunny day so we sat outside. Bill and I shared the pan fried polenta with sundried tomatoes and olives. Bill had the Mediterranean pasta and I had the vegie burger. The polenta plate was almost completely tasteless and my burger wasn't bad but it wasnt great either. Bill gave the same comments for his pasta. Would I go back? Probably not. I mean its inoffensive and I love the concept but the food was just bland and uninspiring. Especially where theres so much other amazing food to be had at Spitalfields Markets just around the corner.
Deets: Ely's Yard, Truman Brewery Hanbury Street, London, E1 6QL
$$: There's no website and I cant really remember I think it was about 20 squid each all up.