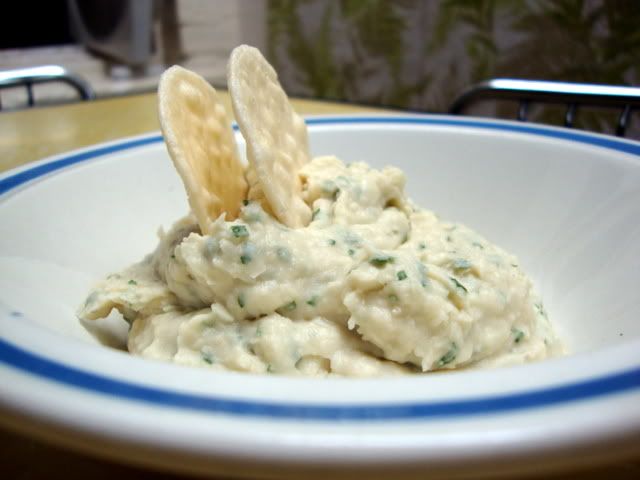 I cant believe I've been doing this blog for over a year and I haven't brought a Maltese dish to the table yet. I cant eat chickpeas on the blood type diet so I've been looking for a hummous substitute and eventually thought of Bigilla! Maltese white bean dip, full of protein, low in fat and so delicious. I can eat this at any time of the day (I had it on buckwheat crispbreads this morning for breakfast) and its really quick and simple to make.
ingredients
2 cans of white beans (drained and rinsed)
3 cloves of garlic, minced
1 tbsp of fresh parsley, chopped
salt
juice of one lemon (or 1-2 tbsp depends on how lemony your lemons are)
fresh chilli or chilli flakes (I used
chilli oil
)
A glug of olive oil to loosen it up
method
1. Mash with a fork or masher.
notes:
I like tonnes of garlic, if this is not your thing of course use less! I usually use cannelini beans, but butter are also good, broad beans are traditional)