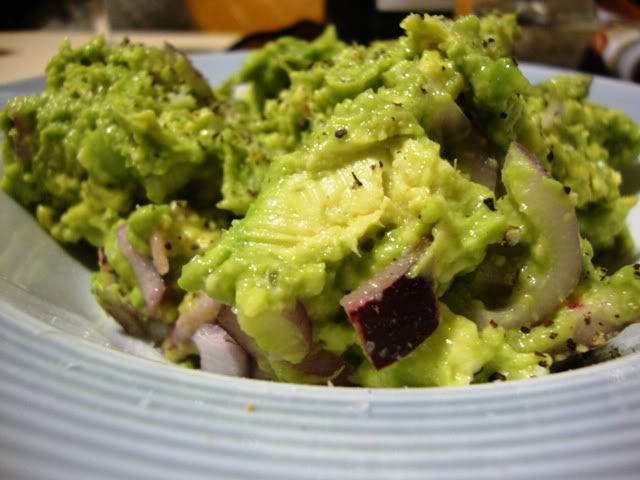 Fresh. Divine.
ingredients
2 ripe avocados
1/4 cup of diced tomato
1/4 cup of diced spanish onion
Juice of one lime
Salt, pepper
Tabasco for serving
a handful of chopped coriander if you're into it
method
1. Mash the avocado and stir in the other ingredients. Add salt to taste.