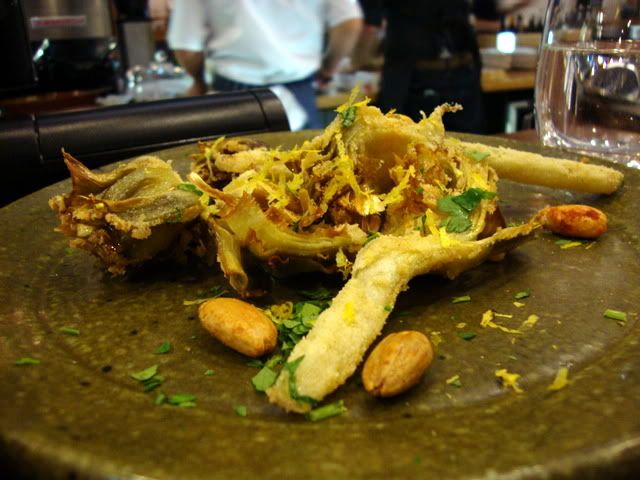 Alcachofas - Artichokes with almonds, parsley and lemon $13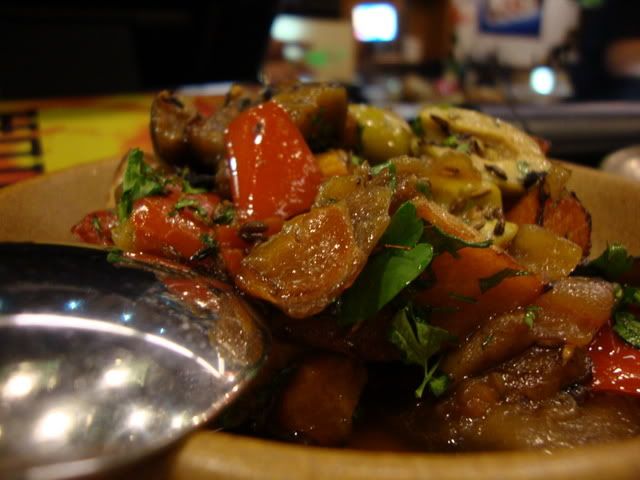 Eggplant and tomato stew (this was a special so I dont know how much it was or the title) (manchego custard on the side) (I think $15)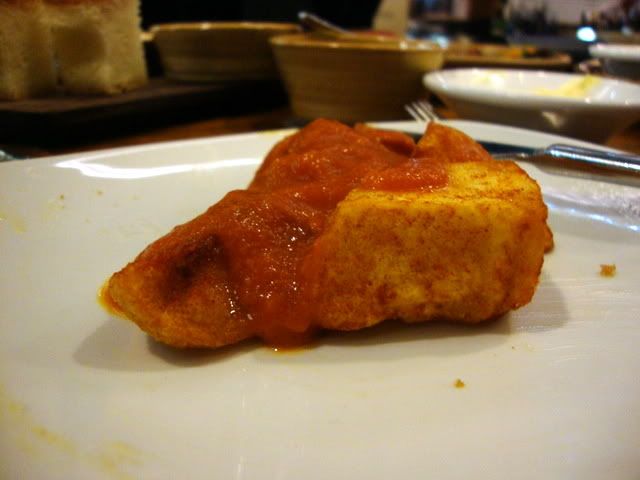 Patatas Bravas - Crispy fried potatoes with spicy brava sauce $11 (mayo on the side for Clare)
Although I love going to Next Door the most, they don't have the patas bravas on the menu at the moment which limits the amount I can eat there. I do LOVE the atmosphere there though. So in desperate need of some love and affection from Frank Commorra last week, Clare and I headed straight to our prozac, Movida Aqui.
Aquis menu seems to move around a lot more than Next Door (Aquis menus and kitchen however is substantially larger) which means we are always trying something new (exciting!). It looks like such a small amount of food, but with a little bread, olive oil and a couple of glasses of wine I was completely stuffed. The staff are wonderful, the best in Melbourne as far as I'm concerned. Sitting at the bar with my girl, my taste buds exploding like fireworks and the amazing Spanish wine coating love down my gullet into my 'ah' spot, its pure voodoo. I don't need to tell you to go, you know I think this is the best all rounder in Melbourne. Movida is a slow experience, expect to sit there for hours, drinking, laughing and fighting over the last drag of sauce onto your bread.
Service: 10/10
Food: 10/10
Space: 9/10

Overall: 19/20 the best Melbourne as far as I'm concerned.
Deets:
1/500 Bourke St, Melbourne web: www.movida.com.au
$$:
4 glasses of wine, 3 dishes plus tip $100
Previous Movidas Aqui:
One
,
Two
Movida Next Door:
One