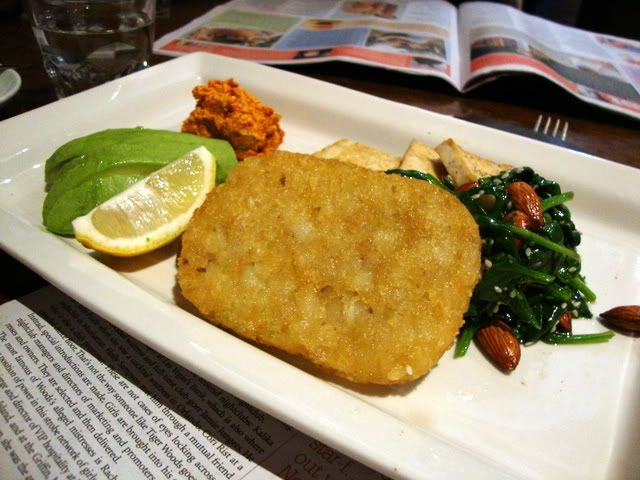 Delicious. A nice simple vegan sort of Saturday fry up. The fried tofu is literally that, pan fried extra firm cubes of tofu. The spinach is wilted, served with sesame seeds, almonds and some kind of delicious dressing that I really cant tell you want it is. I chose hash brown instead of an egg, served with half an avocado on gluten free toast* with a tub of delicious harissa paste. Seriously. The coffee is also delicious. Greens, you're becoming dead to me.
*however just reading Kristys
gluten free bread
review, I'm not sure if their gluten free toast is vegan, I must ask the next time I go there
Deets: 146 Sydney Rd, Brunswick
$$: $14 I think, a little expensive but still, having an alternative to Tom Phat is greache!