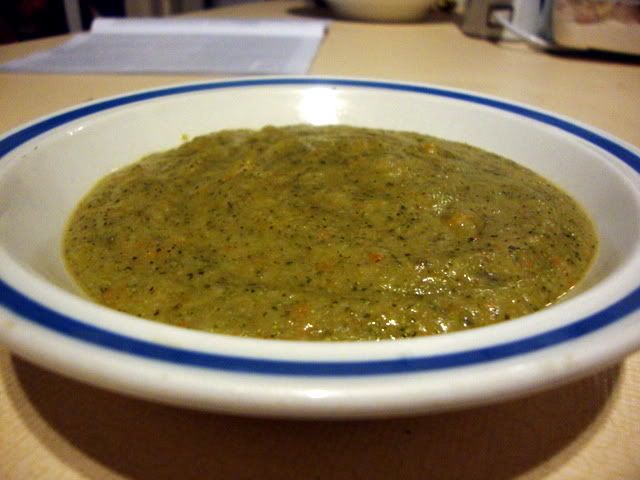 This soup is delicious and so easy to make. This recipe is adapted from
Veganomicon
but is off the top of my head. Y'all know how to make soup right?
ingredients
2 medium sized heads of broccoli, trimmed to florets
2 large potatoes, sliced thinly
Vegie stock, enough to cover the veg (about 4-6 cups)
1 medium carrot slices
1 onion, diced
1/4 cup of fresh mint
1 tbsp of fresh dill
4-5 strands of tarragon
salt and pepper
method
1. Sweat the carrot and onion in some oil for 5 minutes or until the onion is translucent.
2. Add the fresh herbs and stir for about a minute.
3. Add the rest of the veg and stock and simmer for about half an hour until the vegies are tender. Drain most of the vegie stock into a container and blend the vegies, adding a little more stock if required for consistency. Season with salt and pepper to taste. Nom!
notes:
I then save the stock and freeze it for the next time I'm make that soup.