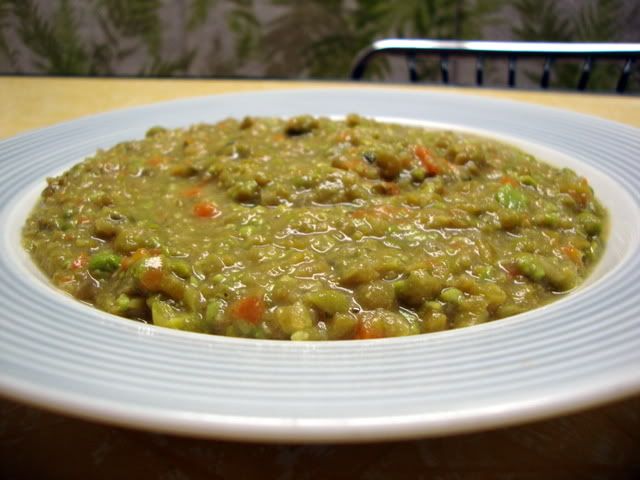 I get the craving for this soup every winter. I just love it. So hearty and warm.
ingredients
1 1/2 cups of split peas
2 tbsp oil
1 medium onion finely chopped
1 stick of celery, finely slice
1 medium carrot, finely sliced
1 tbsp of ground cumin
1 tbsp of ground coriander
2 tbsp of fresh grated ginger
5 cups of vegie chicken stock
2 cups of frozen green peas
salt and pepper to taste
1 tbsp of fresh chopped mint
method
1. Soak split peas in cold water for 2 hours then drain.
2. In a stock pot sweat onion, celery and carrot until onion goes translucent. Stir in cumin, coriander and ginger. fry up for a minute.
3. Add split peas and stock to pot, simmer for 1 and a 1/2 hours, stiring occasionally, keep the lid on. Add the frozen peas and let sit off heat until the peas are cooked.
4. Blend the soup then add mint, serve with a dollop of tofu sour cream. Yumm!