As you're all aware we are well into the first week of MIFF (Melbourne International Film Festival). With working full time, school once a week and 26 sessions booked in over 17 days, snacking on the run has been key to keeping me sane! Here's a couple of ideas for when you are really busy (also no hot food to the cinema!! don't gas out your fellow patrons!)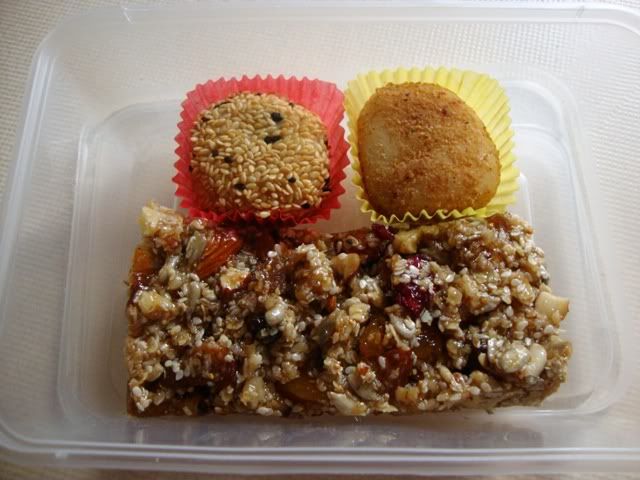 A little mini snack box of 1x peanut butter
mochi
and 1x sesame
mochi
and a
homemade muesli bar
.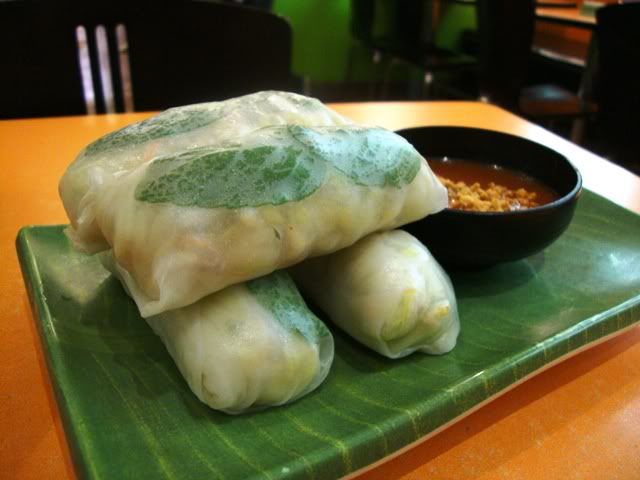 Rice paper rolls! I've tried several places around the CBD (its my standard MIFF meal by now) and I like the
Kikoo
rolls the best ($3!!) they have tasty peanut sauce and use tofu as well as salad in theirs (a big bug bear with me, if you're making vegie rice paper rolls dont just make them all cabbage!! boo!) they are a little soggy by the end of the day though. Second best is at
Gigi
($4) fresher than Kikoo but less fillings.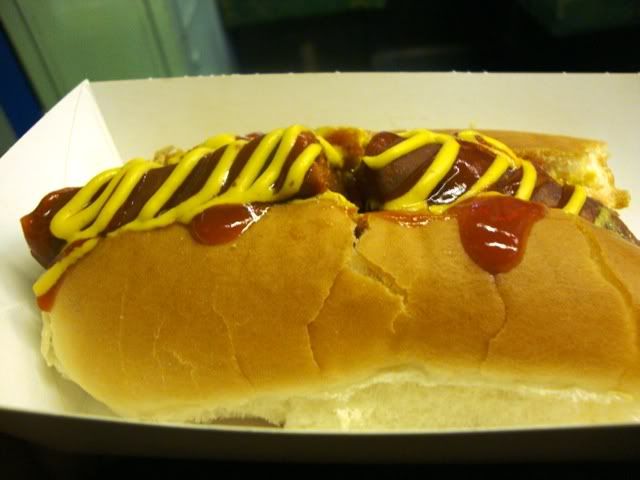 The 2am vegan dog option from
Walkers Doughnuts
on the cnr of Swanston St and Flinders St (right next to Lord of the Fries) nom nom nom nom NOM.
Notes:
Mochi is totally addictive, gluten free and delicious. You can buy mochi from any Asian supermarket (the closest one to Greater Union is just down the road on Russell st. There's also a new one on the cnr of Ltl Bourke and Swanston thats well stocked).