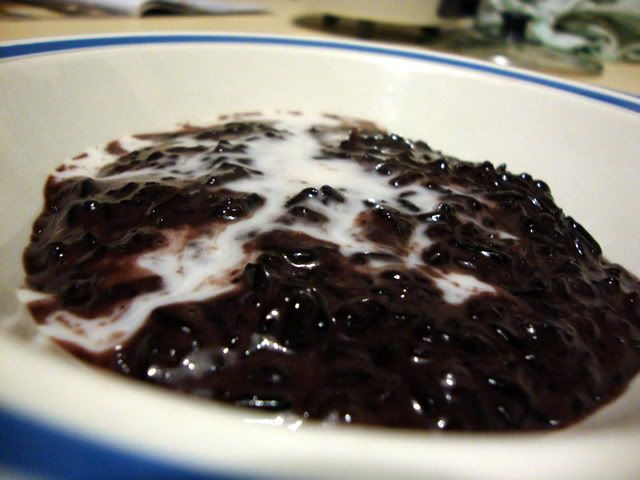 First things first, I bought my first BRAND NEW kitchen items this week, 6 wine glasses and a rice cooker. I've always had hand-me-downs and second hand items from ebay (I cant stand buying new things when you can recycle - best purchase EVER was my food processor for $50). I still feel guilty, especially the amount of packaging the rice cooker came in but anyway expect a lot of rice recipes from now on! Woo hoo!
Ingredients
250g black sticky rice, soaked in water for 3 hours
pinch of salt
1/3 cup brown sugar sugar
250g dark palm sugar, chopped
1/4 cup of water
1 cup coconut cream
method
1. Soak the sticky rice in water for at least 3 hours but up to 8.
2. Rinse and cook just like brown rice with 1:1.5 rice to water for about 50 minutes. Give it a stir around the halfway mark to see how its going. A wee bit of moisture at the end is fine.
3. Once the rice is cooked throw in the brown sugar and salt. Melt the palm sugar in a small pan over low heat then add the water and the coconut cream and cook a bit to thicken it up. I mixed about half the coconut cream/sugar syrup into the rice then served and drizzled a bit more over the top.
Best.dessert.ever.