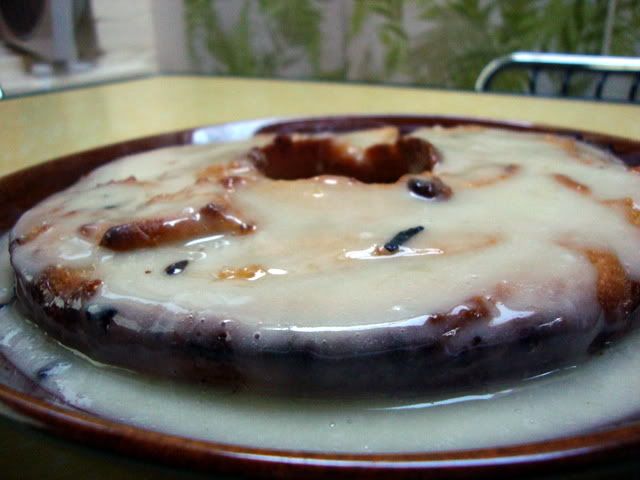 This was a hodge podge "oh I dont have anything in the house lets look up olive oil cake recipes" thing. If you eat eggs I suggest making the original recipe here at
Epicurious
otherwise prepare yourself for a thin, but delicious cake!

Ingredients
3/4 cup olive oil
1 large lemon, juiced + the zest
1 cup cake flour (not self-rising)
5 egg replacers
3/4 cup sugar
Icing
1 cup of icing sugar
pulp from one passionfruit (or more if you like it super runny)
Combine all the ingredients and bake in an oven heated to 180 degrees for about 30 minutes. (keep an eye on it! mine cooked VERY quickly - but again wonky oven). Drizzle the icing on top! Voila! So sour and tart utter deliciousness.

Notes:
I actually ended up using about 1/2 a cup of oil and more lemon juice, tangtastic!