Spring is definitely on its way! Everyone was so chirpy on the weekend it really was a joy. This week an old friend from Sydney came to town so we did a lot of the tourist things. Its good it breaks me out of my shell!
Out.
The Trial
If you're not familiar with the Franz Kafka novel I wouldn't recommend seeing this play. As a huge fan of not only the book but total-dream-boat-taking-Australian-theatre-by-storm Ewen Leslie this was a match made in heaven for me. A slick, intelligent and gorgeously lit/staged production it was utterly amazing. Ewen Leslie in his underpants for almost 2 hours was just a seat sizzling added bonus. All paranoid, dystopian loners should consider it a must.
The walk back into Melbourne from the Malthouse that night: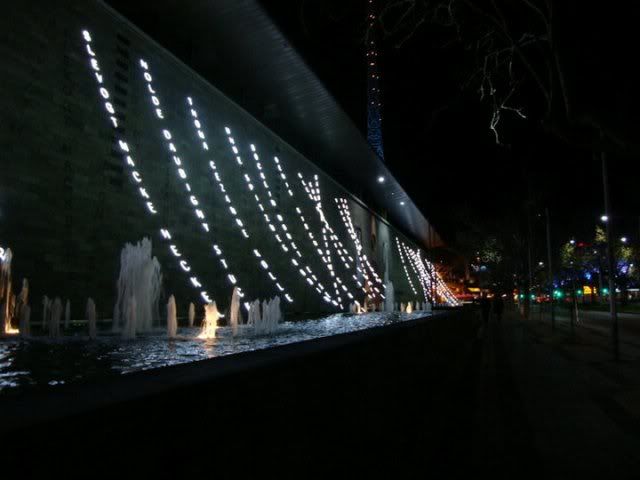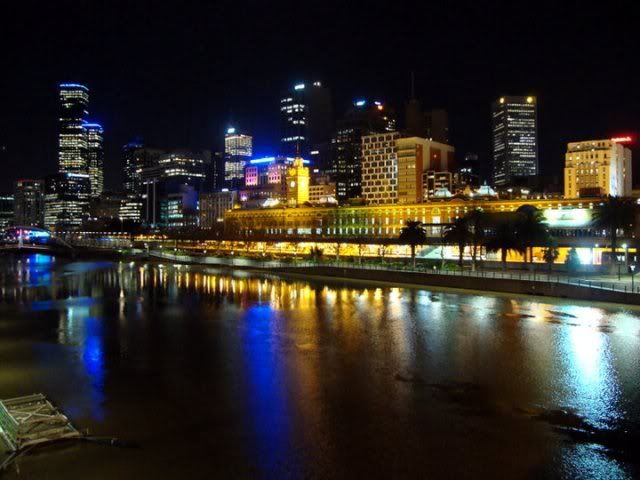 Tickets thanks to Melbourne Fringe Festival - Fringe Dwellers
Los Chicos
at
Off The Hip Records
How did I not know about this record store?!?! Of course it takes someone coming to town to show you things about your city you'd never experienced. This was the best night I've had in AAGGEESSSS. Free beer, sexy people, free bands. Los Chicos were totally smokingly hot and SO AMAZING. It was awesome. The end.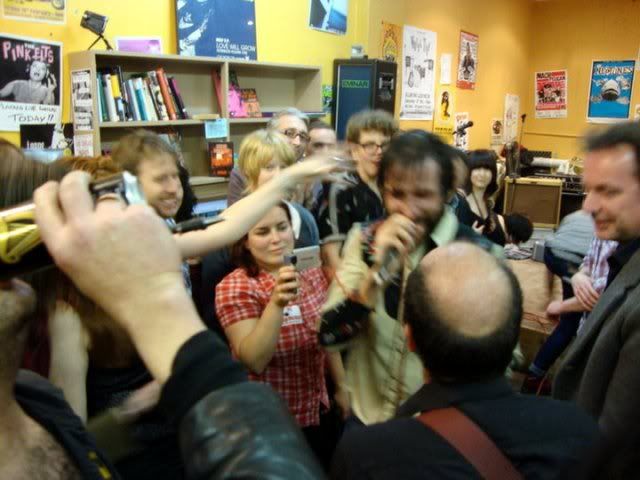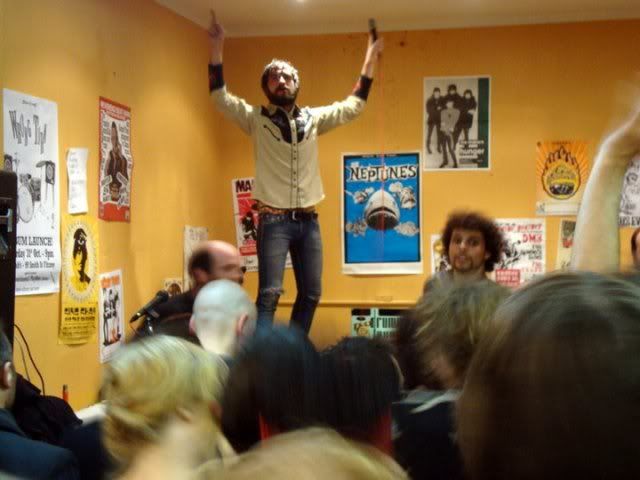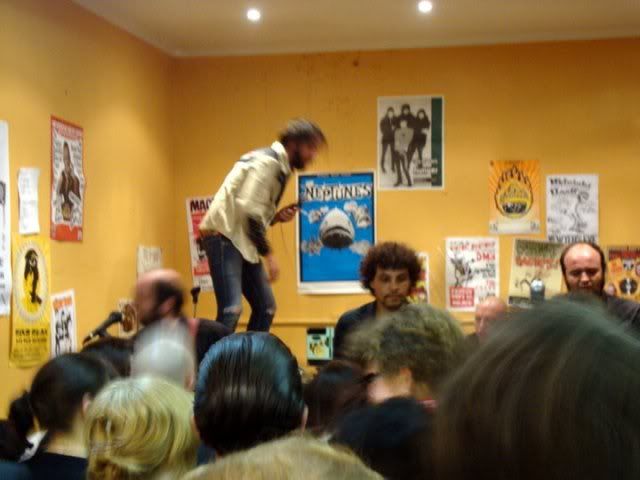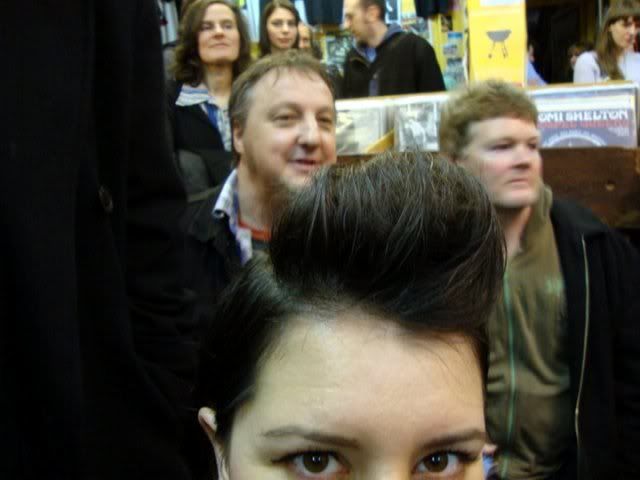 Tim Burton Exhibition - ACMI
I've paid for a few exhibitions at ACMI and they've always been L A M E. This is TOTALLY WORTH IT. It is so magical and breath taking just like all of his films. It's a wonderful testament to a truly visionary and weird artist.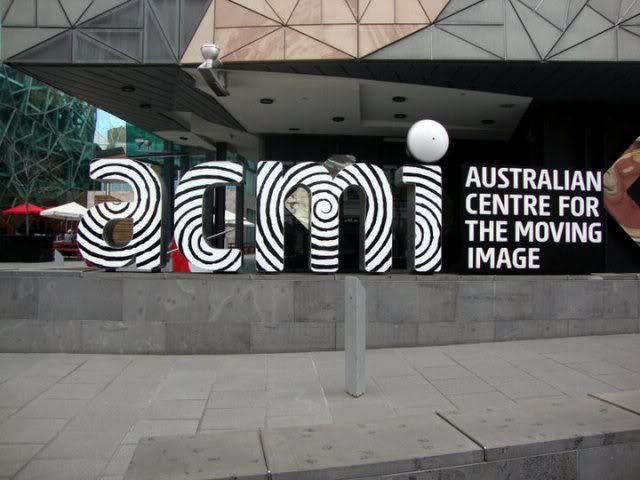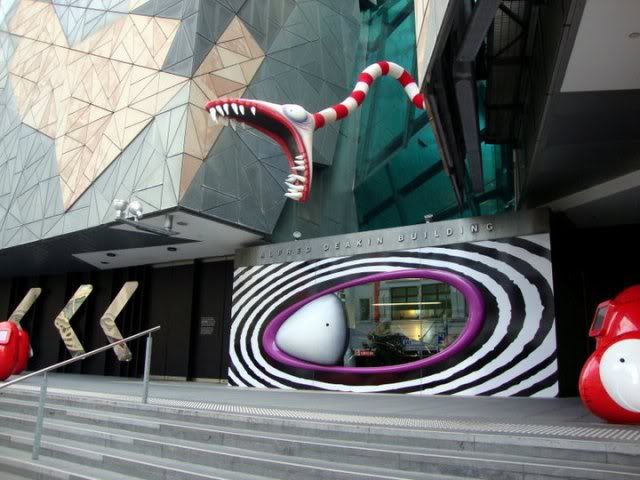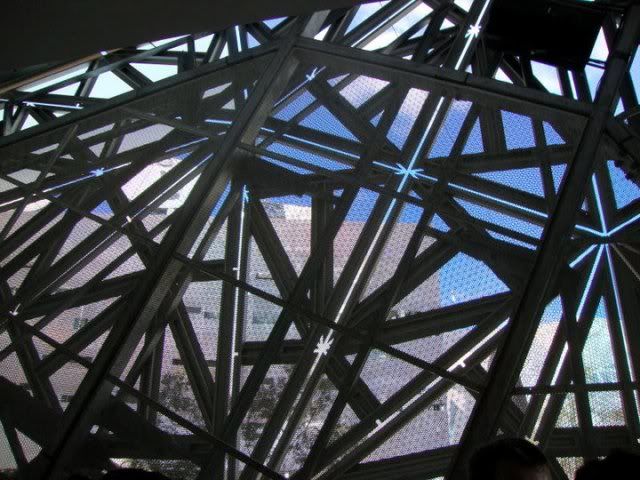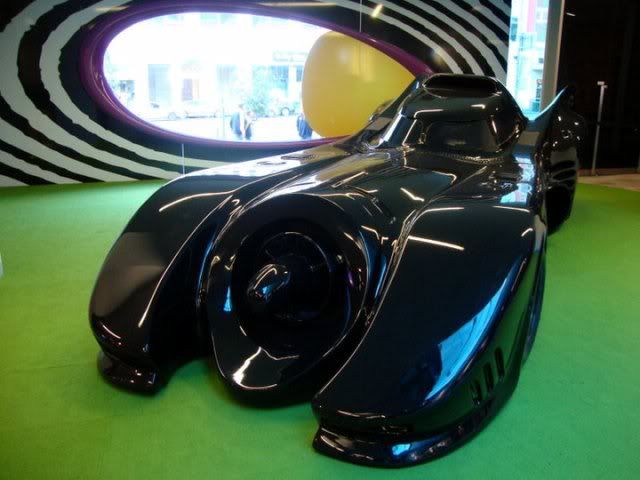 Eats.drinks.
Tom Phat
Cant.stay.away. I took my guest there for dinner last night. I had the tofu and tempeh nasi goreng which is so lip smackingly delicious I'm drooling over these photos. http://northsideladies.blogspot.com/2010/01/tom-phat-brunswick.html I stand by that review. The glass of Grenache I had was absolutely delicious too.

Cabinet
Popped in for a drink after Los Chicos. Neh, its not a great space, its kind of a cross between seamstress and von haus. Just doesn't do it for me.
Lord of the Fries
I tried the onion rings and THEY ARE DELICIOUS!! I've gone completely off LOTF to be honest. I don't like any of the vegan sauces so whats the point you know? Thankfully I can eat the onion rings plain. TASTY!
In other news… spring is COMING !! :D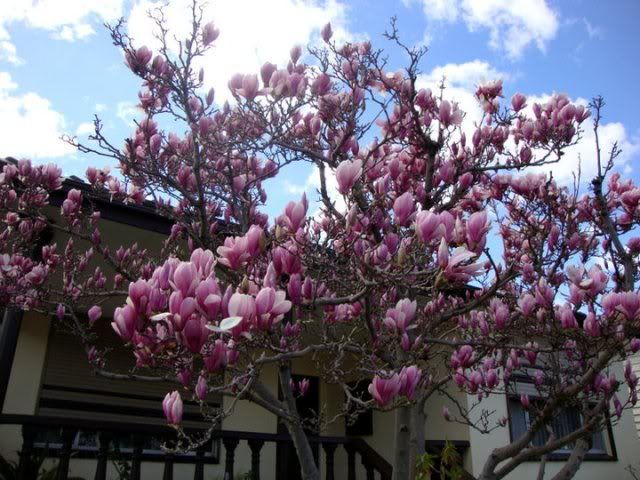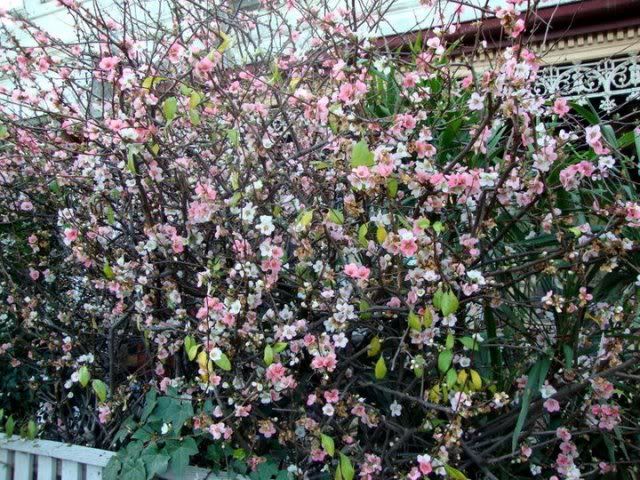 I ate this burger (it was CRAZY!)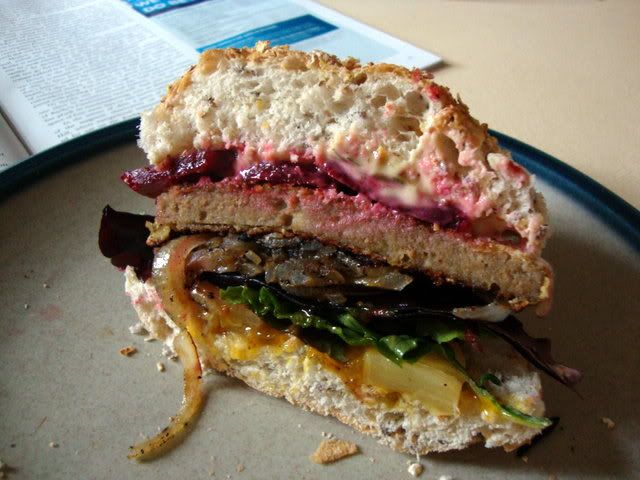 djionaisse, beetroot, notburger patty, grilled onion, spinach, pineapple and green tomato relish
And I watched the
Runaways
, which was actually excellent. Both girls were utterly amazing and it was so SO beautifully shot, I couldn't believe how amazingly good this film was. Also teenage rock n roll lesbos? Cmon.
4/5.