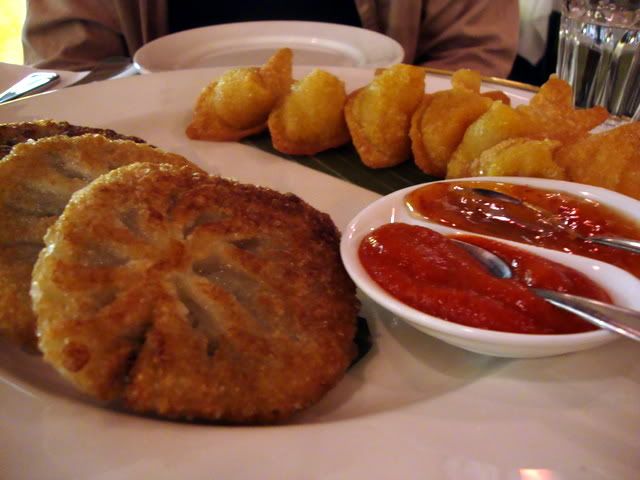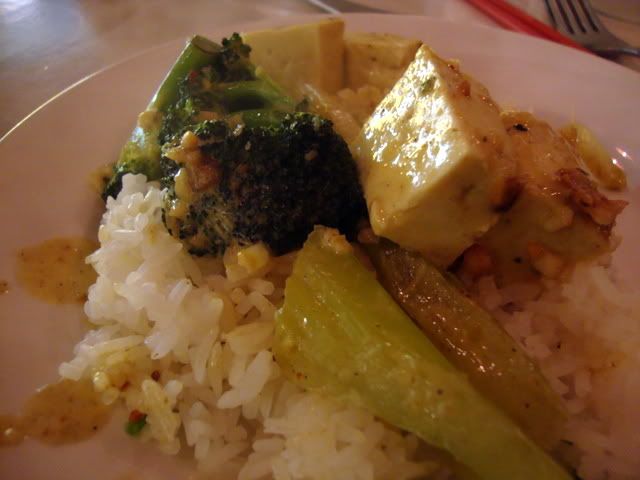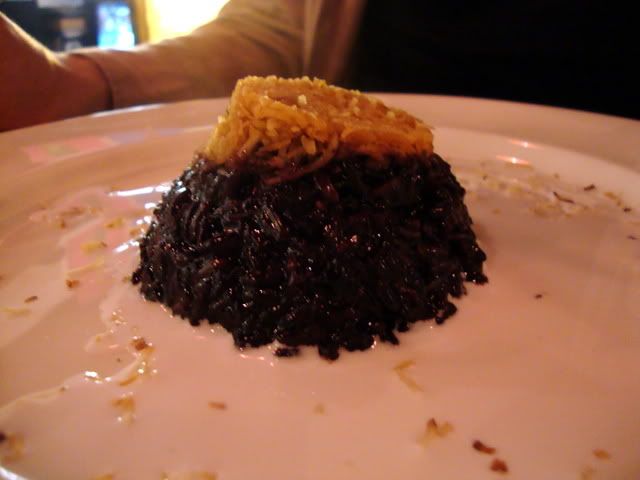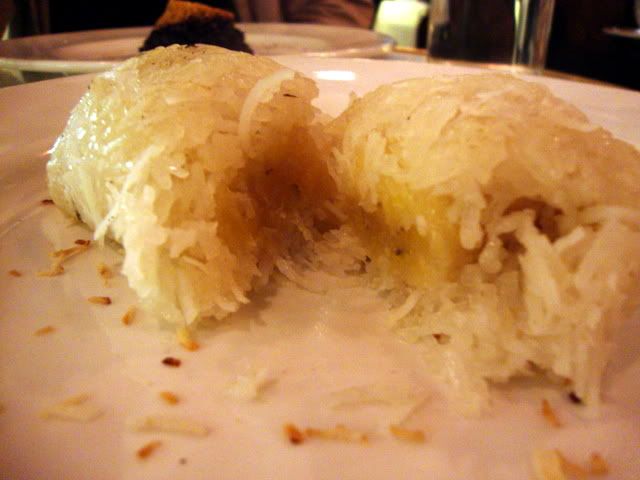 A sweeping gesture of apology, "I have a car, we can go anywhere you want". Challenge thrown down the gauntlet. I sat there and thought for five minutes, where would I go? Plush Pizza in Hawthorn? Coco Loco in Northcote? No, I had to think of somewhere I would NEVER go and NEVER have been. Aha! Docklands! Genius! I had previously been to
Bopha Devi in Yarraville
and was supremely impressed with the food and knew they had a much larger restaurant down in Docklands. So we went. I had fantasies about Docklands being an abandoned sea side theme park, empty, kind of eerie, so full of hope that was ultimately dashed. I WAS BANG ON. This is Docklands on a Saturday night: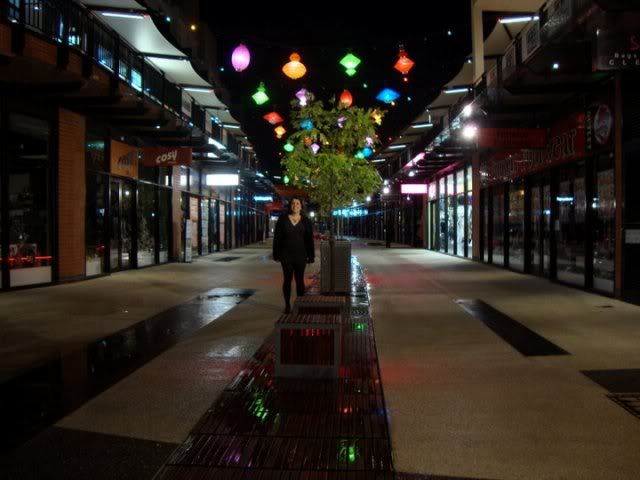 The food? Sublime.
The pumpkin filled parcels were crisp but a little too greasy. The garlic chive cakes are knee bendingly delicious, perfectly crisp on the outside, gooy on the inside. The tofu saraman curry in all its coconut cream, perfectly spiced glory is the stuff sticky dreams are made of. Smooth, delicate and robust, doing a can can down your gullet until your eyes go all googly and your face does that Harold Bishop jowl shake and your calves start to quiver. In short, divine. The kicker? The entire dessert menu is vegan*. Both our desserts were that wonderful Asian combination of being not too sweet and not too creamy, a balanced way to end an amazing meal. Great service, good booze selection, the crowd? Oompah loompah orange side show freaks. If you ever find yourself in the depths of zombieville do yourself a favour.
Deets:
27 Rakaia Way, New Quay, Docklands. (or go to their Yarraville location). Best to book on the weekend, it gets a little nuts there 9600 1887
$$:
Pumpkin parcels $10.90, Garlic chive cakes $11.90 (g/f), Tofu saraman curry $20.90, Steamed rice $3.50 p/p, Char grilled sugar banana rolled in sticky sweet rice and rolled in grated coconut $14.90, Black sticky rice crumble topped with grated coconut caramalised palm sugar $12.90


*bar the icecream menu
Ps:
I'm no longer doing ratings. I think my writing conveys enough.