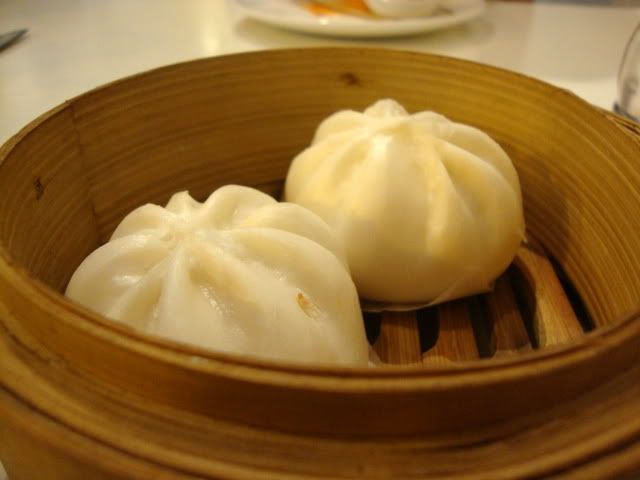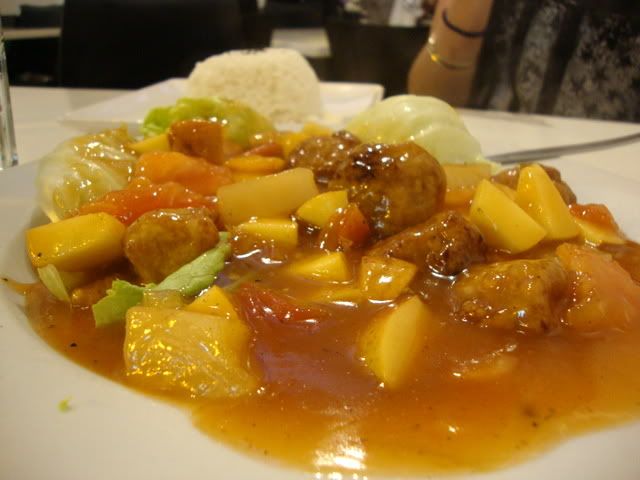 Aucklands first vegan restaurant! I have to admit bias because in other circumstances I might not have such happy things to say about Golden Age. There are two very prominent LCDS playing what I can only presume is Supreme Master TV (they are followers of the
Supreme Master
), you have to go through the extremely small kitchen to get to the precariously perched toilet, our waitress didn't speak a stitch of English (we ordered pointing to things) and the lighting is MY GOD I CAN SEE YOUR WHITE BLOOD CELLS bright.
Scene set, lets talk about the food. The not chicken satay sticks were ok. The satay sauce was cold which I didnt like (I would have preferred it hot) but the deep fried, tender chewy chicken bites were delicious. The steamed bbq 'pork' buns were AMAZING, this was by far my favourite dish of the night. Fluffy, doughy, filled with smoky bbq 'pork' filling, they were an immediate nostalgia hit and not something I thought I would ever eat again happily. The sweet and sour pork was a little over sauced but took me back to my childhood of eating giant Chinese banquets, ribbed stockings and mary janes. The almost syrup sweet sauce, the hunks of pineapple, the huge deep fried chunks of 'pork'. It was worth it alone to see my friends reaction, she couldn't believe you could get fake meat like that.
Golden Age isnt going to win any awards any time soon, but they serve cheap, tasty, fast vegan Chinese food to people who probably couldn't tell the difference. That makes them winners in my eyes. NAWWWWWWWWWW.
ps:
Oh AND they had a HUGE dreamy desserts counter! But we were so stuffed we couldn't fit any in. Moira (Auckland Vegan) took a hit for us
here
.
deets:
61 Victoria Street West, Auckland City
web:
http://www.veganrestaurant.co.nz/index.html
$$:
Malaysian Style Satay Not-chicken $6.50 BBQ Steamed Buns $5.90, Sweet & Sour Not-pork $13.90