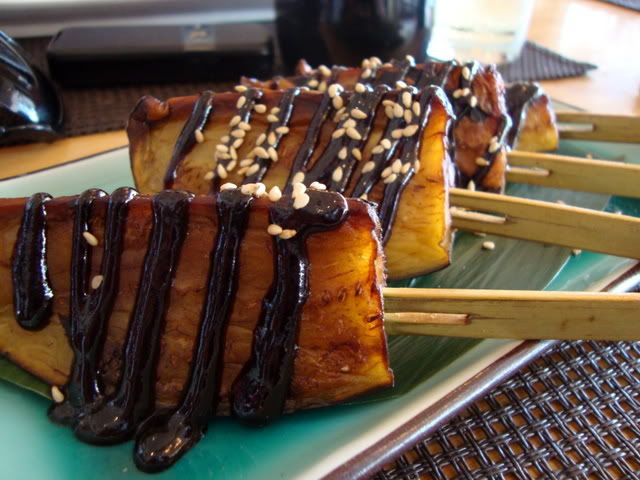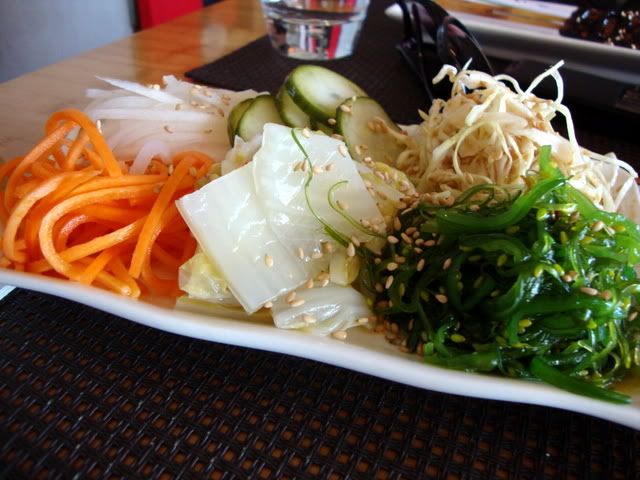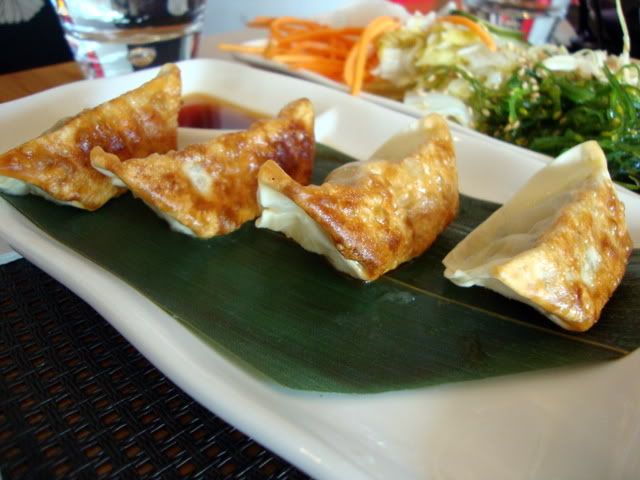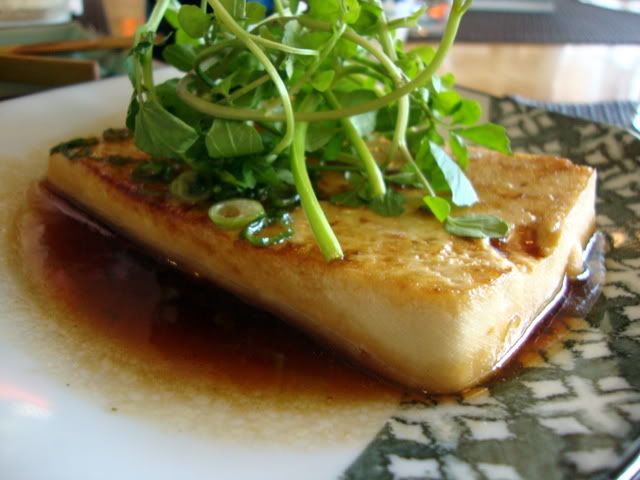 Ah Chocolate Buddha. I used to love you what feels like a million years ago when I first moved to Melbourne (in reality 7). I was hugely disappointed with visits in the more recent years, coupled with my utter disdain for their sister restaurant
Soul Mama
, and you have a relatively soured opinion. I try and avoid it as much as possible but for some reason I cant EVER remember that
Movida Next Door
is closed on Mondays so we ended up at Chocolate Buddha out of desperation.
The service was one million times improved from recent years. I would actually describe the service as "good" though you have to flag the servers down, as they consciously avoid eye contact and revisiting your table.
The food? The food used to be jaw droppingly incredible, this trip nothing spectacular but I only felt it was slightly too expensive for what it is. But I guess if I couple in their location you could call it even.
The nasu dengaku was lovely, perfectly cooked and the sauce was delicious. The sunomono salad was also very nice (Clare didn't like it), the dumplings were lovely and the best dish of the evening, I just wish there were more of them. The tofu steak I liked, though found the sauce flavour too subtle. As said not amazing but not bad either. Helpfully all vegetarian items are labelled with a green v and green item number. I would recommend as a back up, if you are in that neck of the woods and in need of some quick food. They also have Monteiths on tap which is a win.
Deets: cnr Flinders and Swanston St, Federation Square web: http://www.chocolatebuddha.com.au/
$$: nasu dengaku $9 gyoza $9.80 tofu steak $11 sunomono salad $12.5
other voices, other times:
gluten savvy
mel: hot or not
the ninja review (love this writing style!)