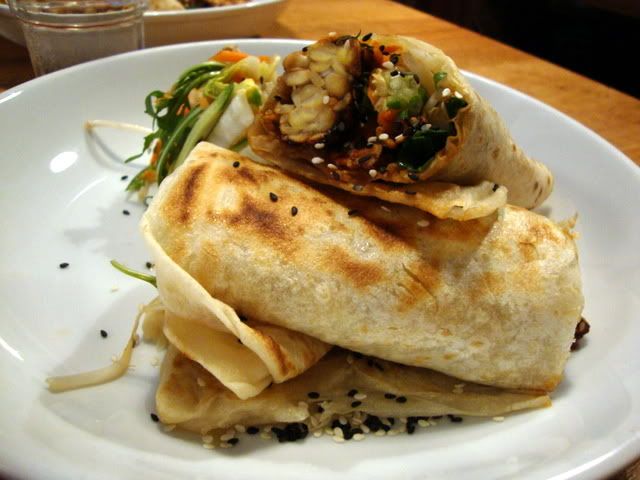 Not much more to say about Tom Phat, the service is on the up and up, reaching dizzying heights. This week I had something different (woo!) the sticky soy tempeh and tofu roti wrap. Essentially it's the nasi goreng skewers without the rice in a roti wrap. AMAZING. Oh Tom Phat how I love you *paws at you*.

Deets:
184 Sydney Road, Brunswick
web:
http://www.tomphat.com.au/
$$:
10.90
previous easy as vegan pie trips:
one
,
two
,
three
Other voices, other times:
mel: hot or not
the hungry lawyer
food rehab
melbourne gastronome
we do chew our food
vegan about town
wheres the beef?
*note - I'm only linking the first two pages of hits from google, I dont have the time to keep trawling, apologies if I've missed you - leave a comment with your link and I will add you!