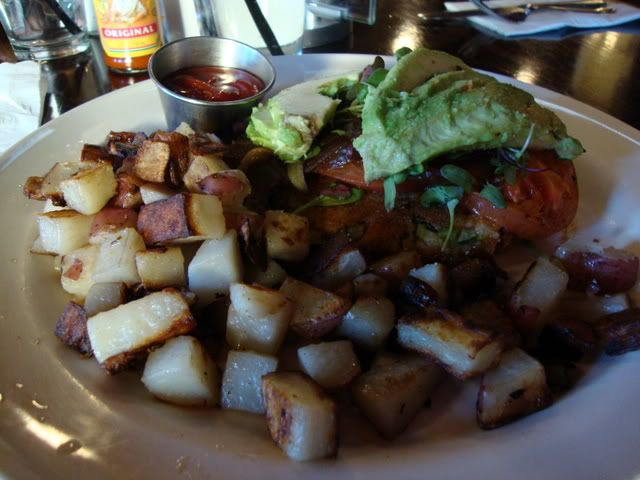 Its hard finding places that cater to everyone. Blu Jam does a good job of it. Steak, health food, burgers, labelled vegan options, it really has something for everyone. When we arrived it was also the busiest place on Melrose, packed to the rafters on the sunny winter day. We had to sit inside which was a shame but the food was really great. I had the vegie burger with no bun (was so over carbs at that point) and home fries (gotta love how Americans do potatos). Tasty, fresh, quick and recommend if you are in Melrose (doing amazing vintage shopping) and want a bite to eat. (again I took half of it with me and ate it for dinner - portion sizes are huge but you can take what you don't eat with you).
Deets:
7371 Melrose Ave Los Angeles
web:
www.blujamcafe.com
$$:
I cant remember and cant access their website. Around $15 including tax and tip.