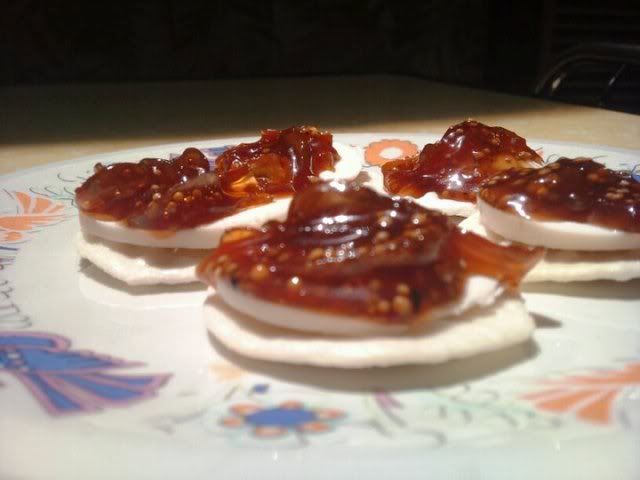 A post. A real cooking post! Sorry for the rubbish photo, I still don't have a charger for my US camera so I'm going to have to do mobile pictures for a while.To illustrate how long its been my last recipe post was
on the 1st of December
! I cut this recipe out of the Age a million years ago so I dont know who to credit. I made a huge batch of this and
nanna pats tomato relish
to give as gifts for Christmas. They really went down a treat. I love eating this on toasted sandwiches with cheezly. nom.
ingredients
1 kg of brown onions, peeled and thinly sliced
2 tbsp of olive oil
1 kg of sugar
75gm mustard seeds
400 ml red wine vinegar
300 ml sweet chilli sauce
method
1. Cook the onions on medium heat until they are soft and translucent.
2. Add the sugar until dissolved and thoroughly mixed. Add the remaining ingredients, bring to the boil then simmer until reduced and thickened (about 30 mins). Ladle into sterilised jars.