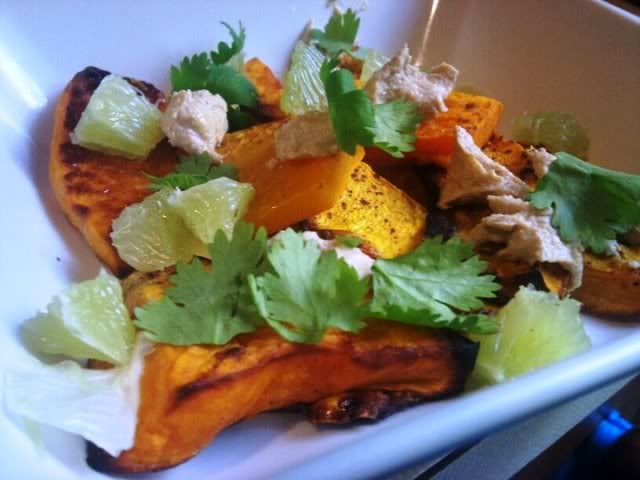 This is another loosely adapted (read too lazy to do a few steps)
Ottolenghi recipe
. Totally gorgeous.
ingredients
Butternut pumpkin sliced 1cm wedges
2 fresh limes
100 ml of
tofu sour cream
30 ml of tahini
salt and pepper
corriander leaves
method
1. Roast the pumpkin slices with a drizzle of olive oil and liberal amounts of salt and pepper.
2. While the pumpkin is roasting make the dressing by juicing one lime and mixing with the tahini and tofu sour cream. With the other lime trim the skin off and cut into small pieces to scatter on the pumpkin. Drizzle the dressing on top and sprinkle with a handful of fresh corriander leaves. Voila!