out.
sbs food journey - carlton gardens exhibition centre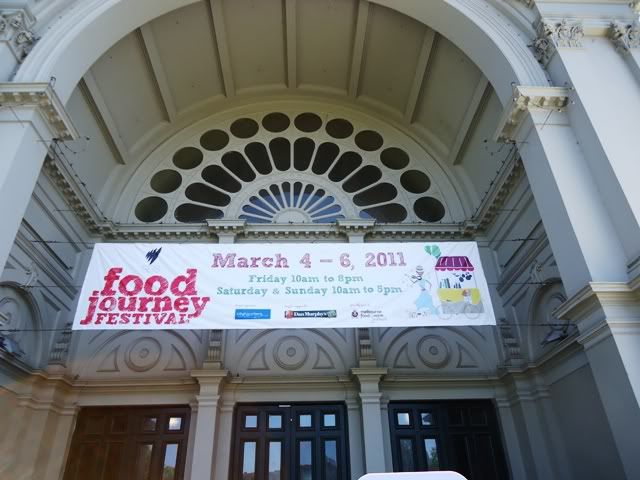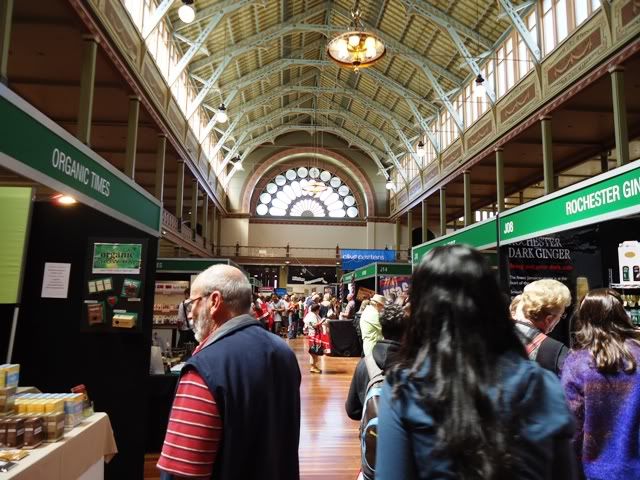 L A M E. It was a total rip off!! $18 entry for what? It was a bunch of food stalls all selling food. There were quite a lot of cooking demos and stuff like that but I wasnt interested. I thought they would have HEAPS more food samples or a ticketing system where you got 5 tickets you could trade in for large samples plates of food from whatever stalls. Outside stank like bbq the whole time :( inside was like a trade show with lots of cooking tools, tupperware stalls etc. We got to sample dumplings at the Supreme Master table (and I got to say hi to some lovely ladies who follow the blog!) and I got to sample quite a few different olive oils but that was it. We stayed for approx half an hour. I dont know what the attraction is to these things?
the adjustment bureau
BORING. So half baked, not quite sci fi, not quite thriller, not quite full blown love story. Was really bland, 2 dimesional and Matt Damon is such a ponce these days. 2/5
eats.drinks

journal
I must be autumn/winter as I am going to journal at least twice a week. I love the space, the crowd, its like having a few drinks in a lovely library where you can talk really loudly.

horse bazaar
Jeez I'm really getting my festivals haunts on right? and festival season hasnt really started for me yet. Bring on MQFF!! (horse bazaars food has never faultered, its always amazing).
simple affair
Yes I haven't been cooking if you haven't already surmised from the lack of cooking related posts. I'm having lunch once a week in Port with the boys from work, we always end up at Simple Affair - its expensive but one of the few places in Port that caters to everyone. Now they've demolished the supermarket area of the space and made it all cafe its lovely, open and breezy. I quite like it there.
tom phat
Twice! finally I'm getting my Tom Phat back on! They have a new menu! Still with the old favourites but I spied at least 3 other vegan meals that all looked delicious. I tried one and will be blogging about it this week. Suffice to say they are still on game! Go Tom Phat!
miss marmalade
This is my local local (it's on the end of my street) and while its very northside young family friendly (its like an obstacle course to navigate the prams) it serves decent chai and good coffee in a bind. The staff are also lovely and its a nice place for me and my flatmate to spend some time together without having to go to Sydney Rd (hah!).
bimbo deluxe
Twice! I've been fighting off disease and once the biggest hurdle of my career to date came through with flying colours my body took it as a sign that it no longer needed to prop me up and I descended into feeling like I was dying. I had an appointment in Fitzroy so went to Bimbos for my patented cold and flu cure, the napolitana with no anchovies, no capers (hate capers) and extra garlic. I had this two days in a row and now I am feeling much better. I think its the equivalent of 3 knobs of garlic and 6 heads of chilli. nom nom nom.