I love Adelaide. I know its who you know a lot of the of the time (which is particularly true of Adelaide) but I've had some amazing, fun filled crazy times in the City of Churches. This time was more sober, my friends have a small child now and my other friends I stayed with are 6 months pregnant but much fun was still had. But I'm getting ahead of myself, I had another jam packed week before I headed to Adelaide on Friday.

out.
emerging writers festival - Opening Night
EWF is such a fantastic festival and with my friend
Lisa Dempster
at the helm its getting better each year. I've bought a Golden Pass this year and am trying to make it to as many events as possible. Though I found some of the acts uninteresting, Max Barrys speech on e-readers and digital publishing was one of the best things I've heard in ages. Check out the festival.
adelaide central market
THE BOMB. Much like a smaller, more contained version of Vic, Adelaide Central Market goes for quality over quantity. You swoon the second you walk in there.
See haul below: olive tapenade, morroccan hommous, german rye bread, garlic marinated olives, marinated artichoke hearts and corriander and walnut pesto.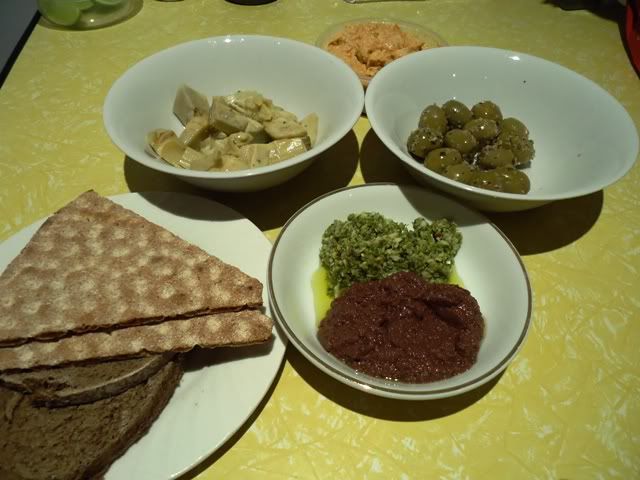 hahndorf (aka german town)
"One of the Adelaide Hills' most famous towns, Hahndorf is Australia's oldest surviving German settlement." AMAZING! So SO many amazing small goods shops. As I'm trying to avoid wheat I found a BOUNTY of rye based products and many vegan sweets as Germans love rye and have proper dark chocolate! I got a bunch of ingredients on sale and am looking forward to using them all (particularly the bush spices)! See below: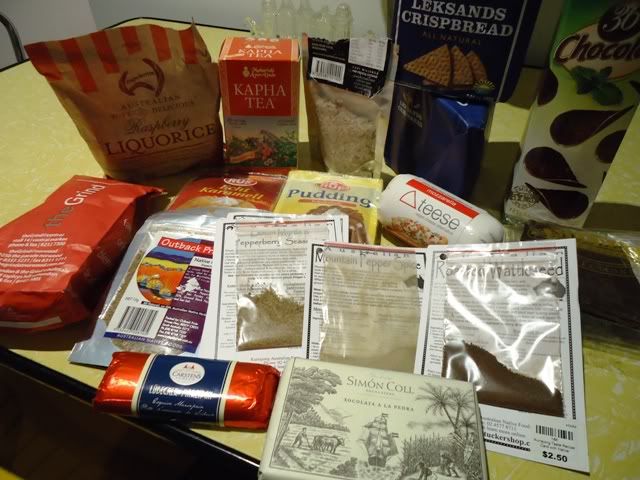 back row:
raspberry licorice, kapha tea (for my dosh - an ayurveda tea - bought at bliss organic cafe), sea salt with rosemary, 100% rye crispbreads (so SO much nicer than ryevita), dark chocolate mint thins
middle rows:
organic fair trade coffee from Adelaide Central Market (cant remember the blend), chocolate and caramel pudding mix packets, teese mozz (bought at Bliss Organic - cant wait to try this), Melbas rum and raisin dark chocolate, native pepper, lemo myrtle and pepperberry seasoning, mountain pepper, roasted wattleseed.
front row:
dark chocolate marizpan bar and spanish drinking chocolate.
melbas chocolates
Vegan heaven! All of their dark chocolate is vegan therefore A LOT of their dark chocolate covered things were vegan too! I exercised restraint and only bought rum and raisin and a giant freckle. I also bought red licorice!! and finished the packet in one sitting before realising I didn't check whether the red dye was vegan :( I've been dying to eat gummi bears for so long and this gave me my fix, so definitely check before you buy them.
art gallery - south australia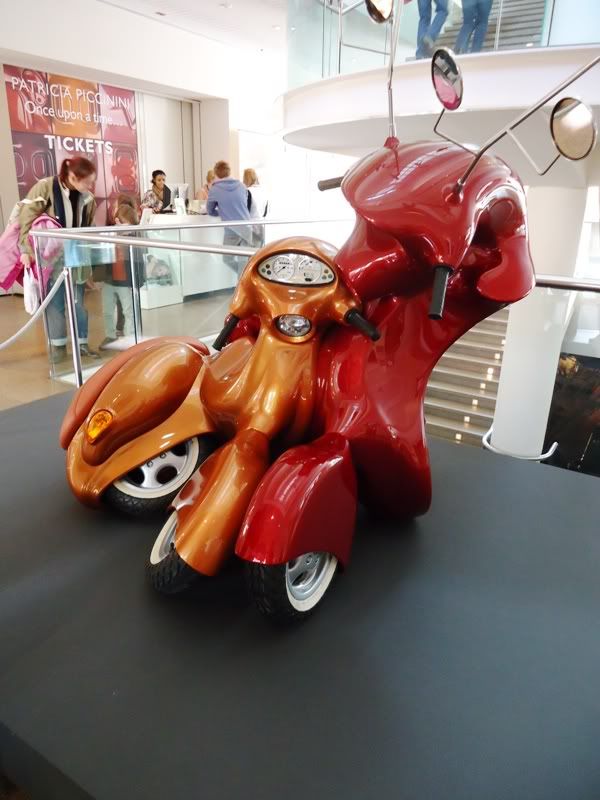 The Patricia Piccinini exhibition is exquisite. Think Matthew Barney, Guillermo Del Toro, Ron Muek, her body of work is breath taking. I was rendered completely speechless by this exhibition and was an amazing find for me. I can't believe I've never heard of her before! If you're in Adelaide go and see it. Other items of interest on display, some of my favourite Margaret Preston woodcuts and a Sidney Nolan crayon exhibition that was amazing.
eats.drinks.
In the coming soon department, Bliss Organic Cafe - Adelaide, Blue Corn - St Kilda, Fo Guang Yuan Art Gallery - Melbourne.