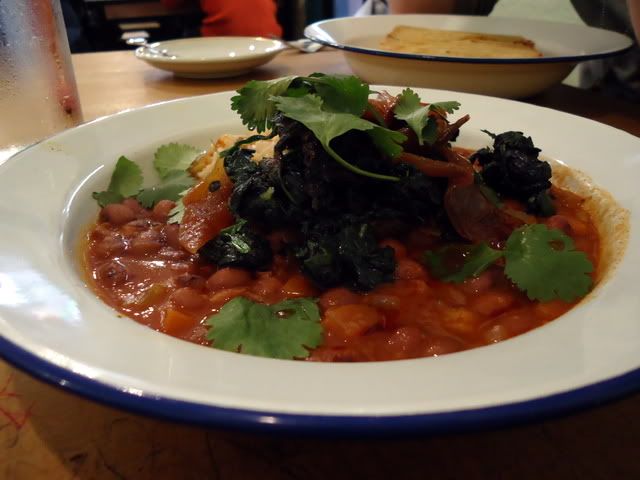 I took
MIFF
off work this year and gloriously spent my days rolling around from
Von Haus
to
Journal
to
Lord of the Fries
to the
MIFF Festival Lounge
to
Movida Next Door
and the new darling on the block,
Hoboken
.
Ordinarily I avoid the new kids on the block hipster darlings like the plague but seeing Von Haus is my favourite bar and Misty is their sister (Hoboken is housed in what was the second room of Misty) I thought I would give it a go - I wasn't disappointed. I don't know where these guys get (all) their staff from but they are G O L D. Warm, friendly, amazing, gracious - it's what Hugh Thorn does so I'm glad they are attracting and keeping like kind.
Hoboken has a small menu of which the beans and rice are vegan and spectacular. Get with a side of collard greens and a pinch of salt and you have have some hearty food that hits the pit of your stomach and makes you go ahhhh. Couple it all with great coffee, super convenient (not to mention PRETTY) location and in my eyes it's a winner. Not open on weekends yet but will be soon apparently.

deets:
3 Hosier Lane, Melbourne
$$:
$11 for beans and rice with greens (I think)
other voices, other times:
milkbar mag